Mobile solutions for the Hospitality sector: how to create the perfect welcome
January 30, 2023
The need to constantly renew one's business and the search for greater security in investments have led hospitality and restaurant operators to re-evaluate the spaces of their structure, with the emergence of new needs and requests. The use of original solutions to set up the internal and external spaces of restaurants, bars and hotels is not a passing trend, and the requests for quality products that combine functionality and aesthetics have increased dramatically.
In recent years, entrepreneurs in the HoReCa world have acquired a growing awareness of the most important issues for guaranteeing a solid, sustainable and lasting business. Commercial premises, hotels, B&Bs, bars, pubs and restaurants, as well as gardens, terraces and cafes, are therefore urged to find new strategies to differentiate their offer. Whatever solution you choose for your facility, it must meet two main requirements: flexibility and adaptability. The solutions must be adapted not only to the needs of the sector, but also to the specific requests and needs of each customer. In other words, they must reflect the design of the places they are going to live in and the business objectives of the structure, but also adapt to different situations and the change of seasons.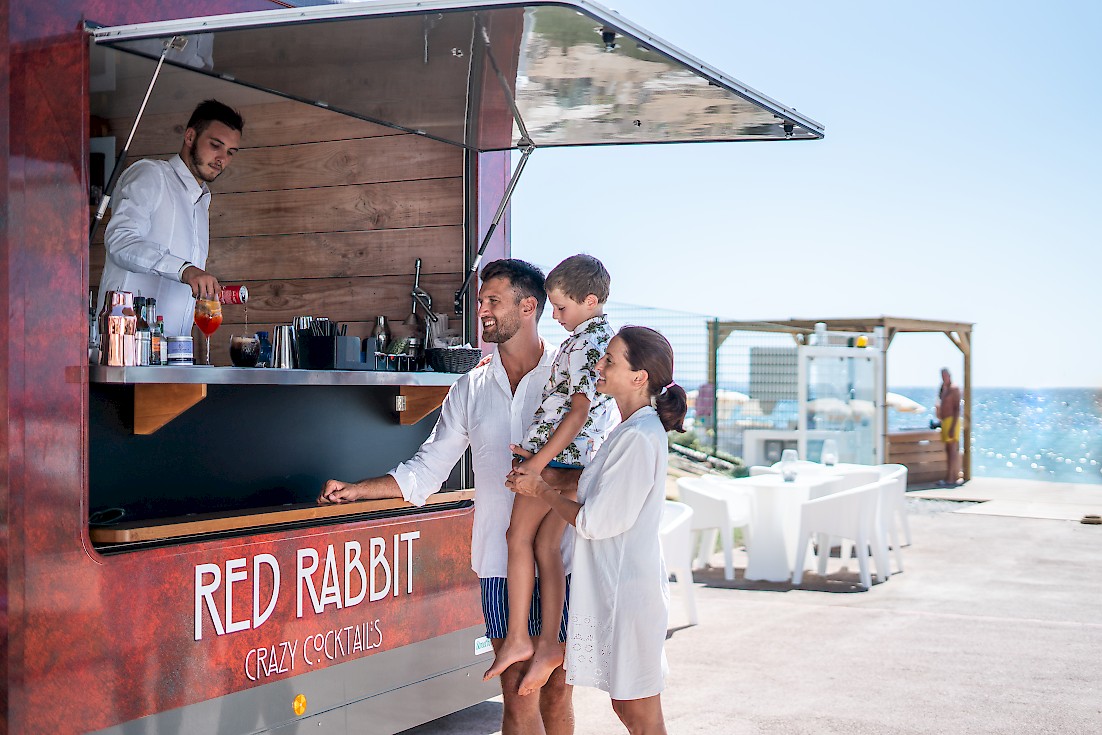 But where to find an instrument that contains all these features? Certainly, StreetFoody's mobile solutions for the Hospitality sector can help operators achieve these and other objectives. They represent a practical and versatile alternative, with excellent performance in terms of resistance to various weather conditions – if used outdoors – but also durable and customizable according to the aesthetic lines proposed by the structure. Furthermore, they can perform various tasks according to the needs of the moment and of the customers.
Come and discover the infinite potential of StreetFoody's mobile solutions for the HoReCa sector at Hospitality – il Salone dell'Accoglienza from 6 to 9 February in Riva del Garda! The most complete B2B fair in Italy for the world of hospitality is an unmissable opportunity to get in touch with a wide range of companies and professionals and discover what's new to grow your business.

BOOK AN APPOINTMENT NOW with the StreetFoody team: we will be happy to build together the mobile solution that best suits your facility and your business goals!
Can't you be there? You can learn more about all the features of our solutions on wheels on our website: click here! Do not hesitate to contact us to design your solution on wheels together and guarantee a perfect welcome to your customers!
Via Poggilupi, 1692
52028 Terranuova B.ni (AR)
Phone: +39 055 919431
Email: info@streetfoody.it