WHY A STREET FOOD VEHICLE IS THE WINNING CHOICE FOR THE HOSPITALITY SECTOR
February 7, 2022
Enriching one's own structure with novelty and innovation is one of the challenges that entrepreneurs in the Hospitality sector face constantly. The desire of each structure is that its guests have an unforgettable and unique experience, and there are several interesting and customizable opportunities that could make the difference.
Street food vehicles are wheeled solutions that adapt to multiple contexts and activities. First of all, they are perfect for reinventing your spaces, and giving them new life. Whether it's enriching an empty space, or adapting the structure to new needs, a vehicle on wheels can provide a distinctive touch to every corner of the structure, optimizing the use of the available space.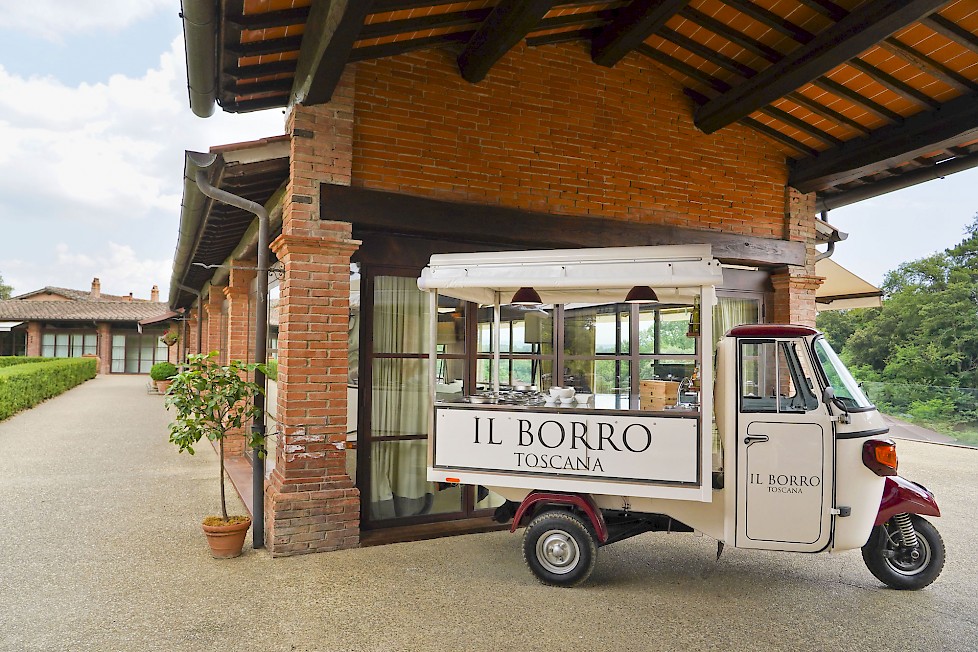 The vehicles can also be used to create an engaging culinary journey, from the Cocktail Cart for a sparkling happy hour, to Ape Pizza for a freshly baked margherita, to Ape Gelato for a tasty dessert. You can renew your menu with dishes that require specialized equipment for their preparation, without however having to structurally intervene on the spaces of the Resort.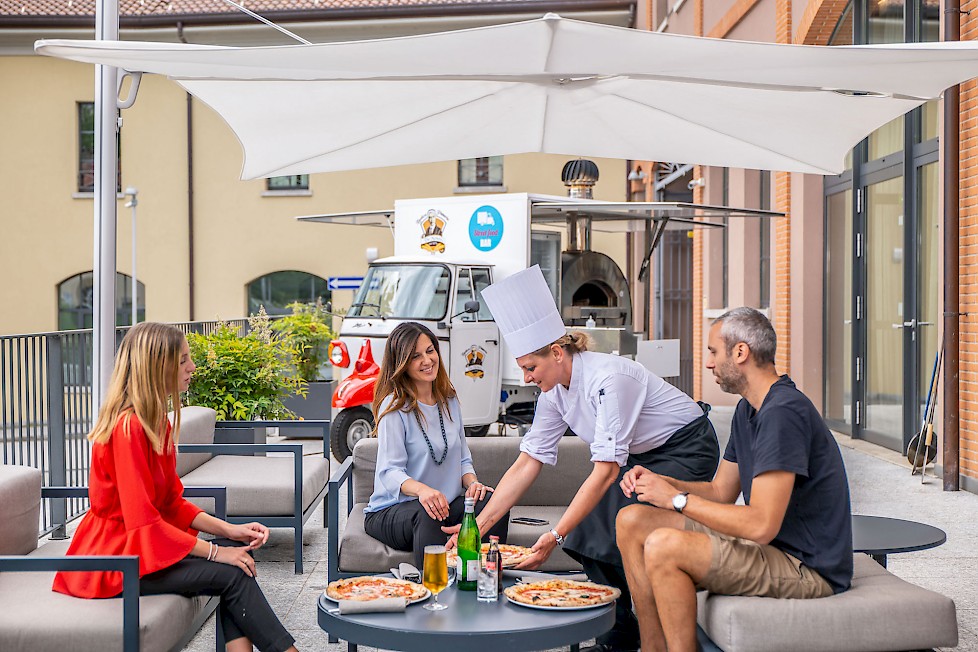 The best memories are linked to the emotions that only the most unique and original experiences are able to arouse, and this is the key to making your guests experience an unforgettable stay. A vehicle positioned in a strategic point, for example on a breathtaking view, will give its guests a scenographic moment, which they will remember for a long time, and which they will probably want to share with friends and acquaintances.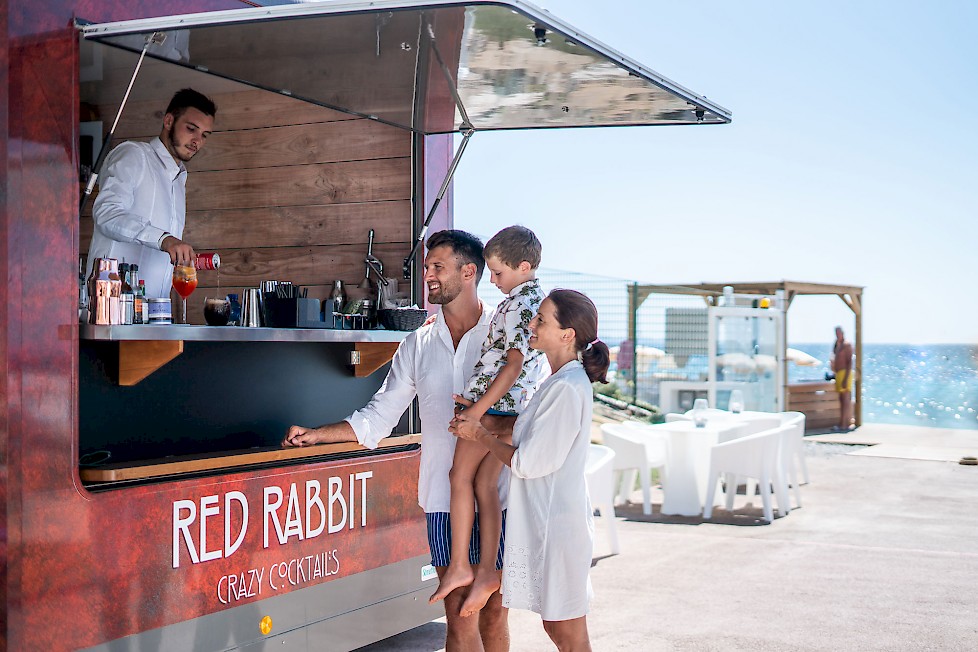 The choice of a vehicle on wheels also offers the possibility of building memorable experiences such as gastronomic events in partnership with local and non-local producers, which will immerse guests in a unique culinary novelty and allow them to experiment with particular, rare or sought-after products. They are also perfectly suited to the organization of exclusive private events, ideal to offer to both local customers and brands who can choose the structure for corporate events.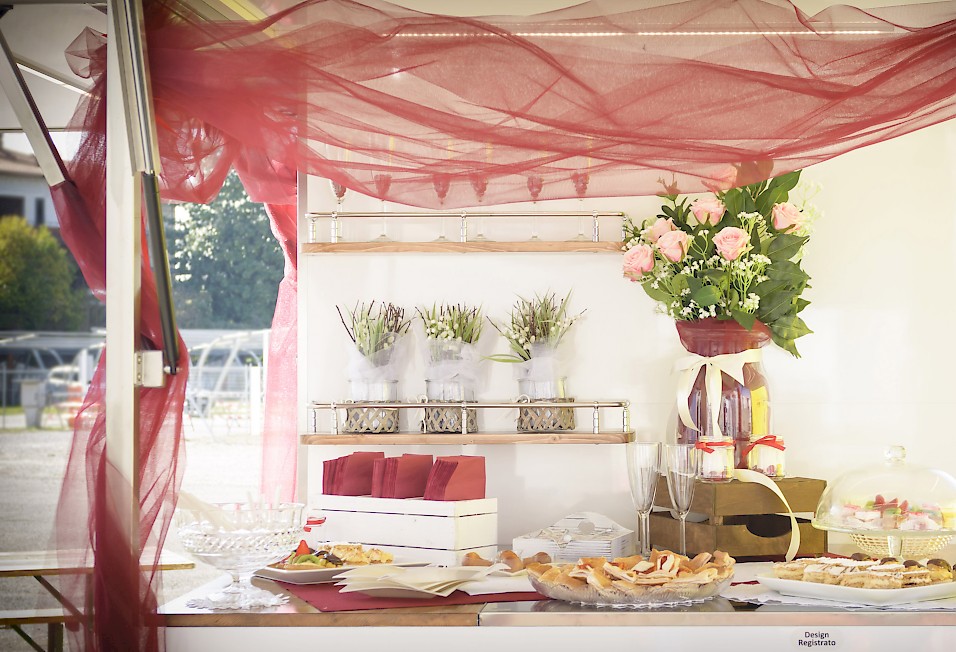 With street food vehicles, whatever the project may be, it can be realized with flexibility and the certainty of choosing trendy and captivating solutions. The solutions for catering on wheels become a real storytelling tool, through which the accommodation can consolidate its reputation and develop emotional communication.
StreetFoody is a partner with long experience and in-depth knowledge of every aspect of the mobile catering world. To find out about the opportunities that a vehicle can offer, or to plan an extension of your proposal with gastronomy on wheels, you can contact our experts through one of these channels:
write an email to info@streetfoody.it
call +39 055919431
or we will be happy to receive, by appointment, at our headquarters in Via Poggilupi, 1692, 52028 Terranuova B.ni (AR).