Aroma Street: Coffee on wheels by Gima Caffè
December 14, 2020
How can a coffee brand promote products, blends and new drinks in an effective and innovative way?
Virgilio Giuliani, owner of Gima Caffè, a Roman company that produces and distributes coffee blends, especially to the Horeca sector, tells us why he chose a truck to promote his brand.
What is Aroma Street?
"Aroma Street is Gima Caffè's project on the road. It moves on an Ape in the city of Rome and is on the one hand a café on wheels of international and cosmopolitan inspiration - there are several blends of blends to choose from, as well as coffee-based drinks, latte art, coffee extracted with the Chemex method; on the other hand it is a shop that offers Gima Caffè blends ".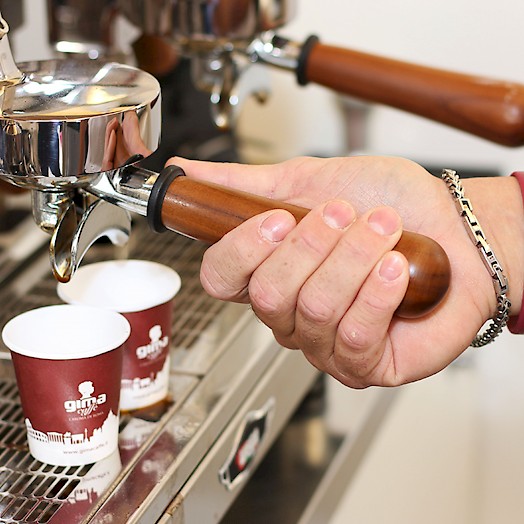 Why was the Ape chosen?
"The Ape fits naturally into the Roman fabric. It recalls a past and a vintage atmosphere that are typical of the city ".
How is the vehicle used?
"Every day, the Ape Aroma Street moves through the streets of Rome offering drinks prepared with Gima Caffè blends and products, also from the company, to buy and use at home, such as capsules and ground coffee for moka and coffee machine ".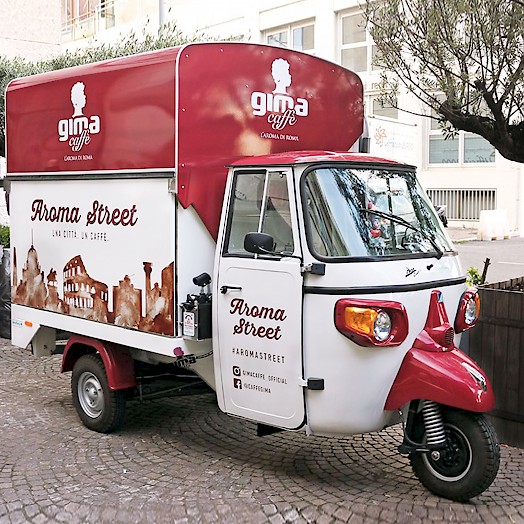 How is in the future of Aroma Street like?
"We would like to add at least one other vehicle to the project and then also be present in shopping centers, both indoors and outdoors. And take part in events, festivals… ".
How was the experience with StreetFoody?
"Very positive, we always felt very supported by the team".