Back to Work: i nostri appuntamenti di settembre!
September 5, 2018
Siamo tornati al lavoro e per settembre abbiamo programmato ben due eventi pensati per chi ci vuole conoscere ed è curioso di scoprire come lanciare il proprio business on the road!
Ecco le date da non perdere.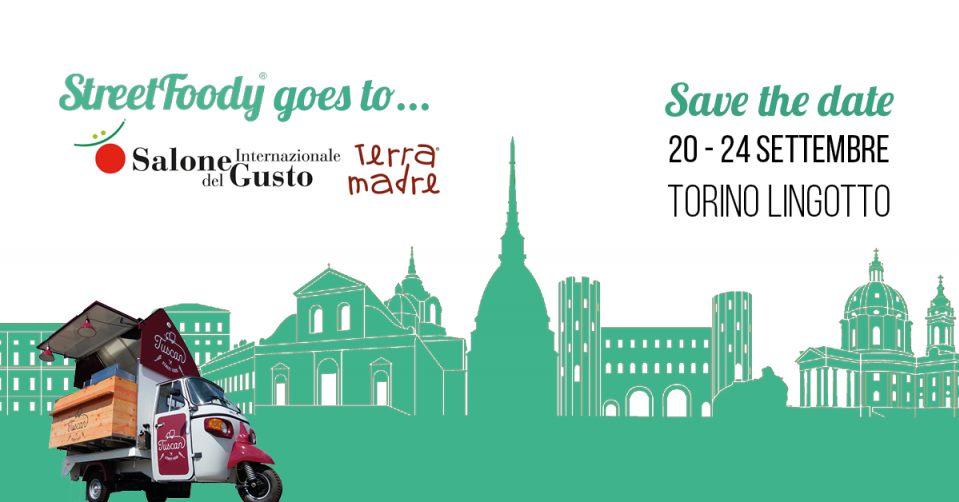 Dal 20 al 24 settembre saremo al Salone del Gusto di Torino. Durante i quattro giorni dell'evento, potrai trovarci al Lingotto per toccare con mano la qualità dei nostri veicoli e incontrare i nostri commerciali, che saranno felici di rispondere alle tue domande.
Prendi un appuntamento con uno dei nostri esperti: chiamaci allo 055919431 o scrivici un'email a info@streetfoody.it.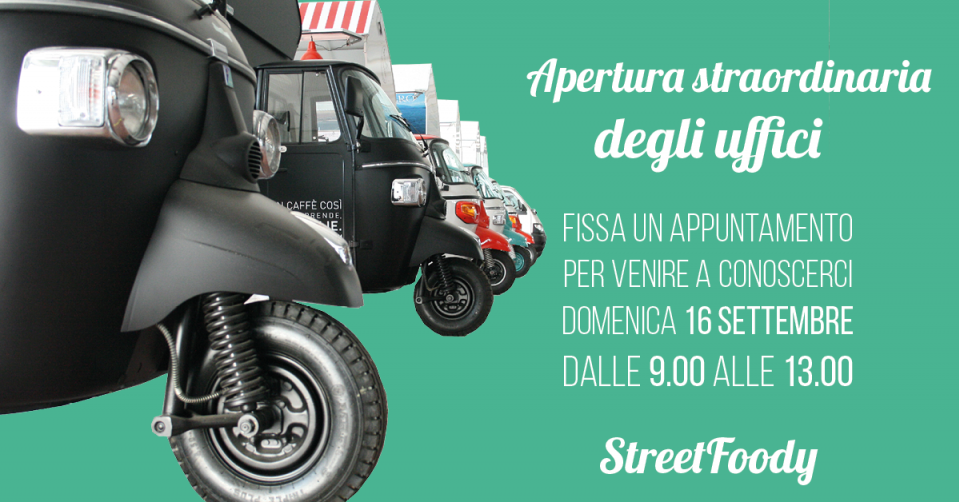 Se invece vorresti visitare i nostri uffici, ma finora non ci sei ancora riuscito, segnati questa data. Domenica 16 settembre dalle 9.00 alle 13.00 i nostri uffici saranno straordinariamente aperti. Ti aspettiamo in Via Poggilupi, 1692 a Terranuova B.ni (Ar).
Anche in questo caso è gradito un appuntamento allo 055919431 o via email a info@streetfoody.it.
Ti aspettiamo!