The elegant, informal catering on wheels by Mimì street catering
April 8, 2019
Mimì is a really original catering that offers "elegant but informal finger food" on an Ape Piaggio.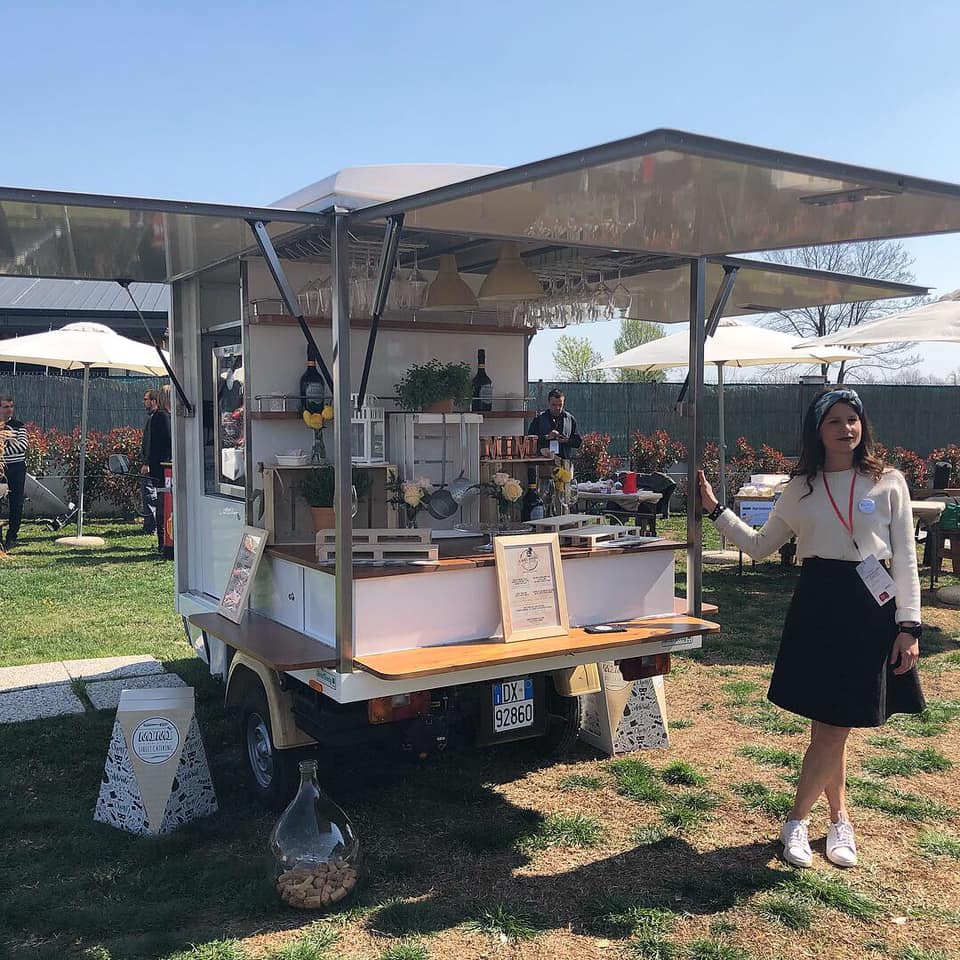 "We chose an ape with operator on the ground because we've always seen the truck as a support to the staging of our events", tells Anna Acremoni, founder with her partner Luca Del Torre of Mimì street catering.
Thanks to Anna's experience in events organization and Luca's in food service, the couple has joined their knowledge in an activity proposing a new approach to catering: "informal, for standing events where guests can network and conversate. Very different from the usual catering where everybody sits".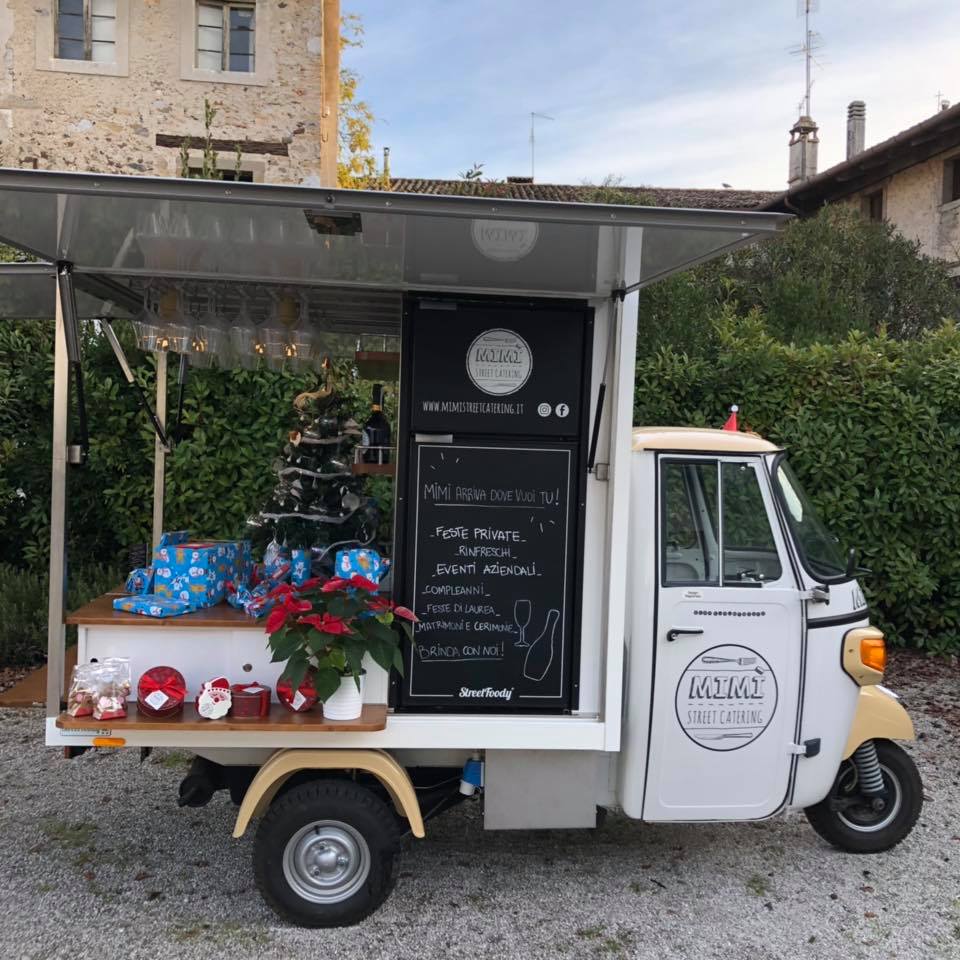 Mimì's cooking is based on "finger food", perfect to be eaten while standing, and it celebrates local products from Friuli Venezia Giulia. It's also sensible to gluten free requests and special dietary needs. "For us it's essential to cater everybody's needs and so we have developed menus that can accommodate many of them", tells Anna.
Mimì street catering operates locally but has also travelled to other parts of Italy. Thanks to a trailer the Ape can also travel far!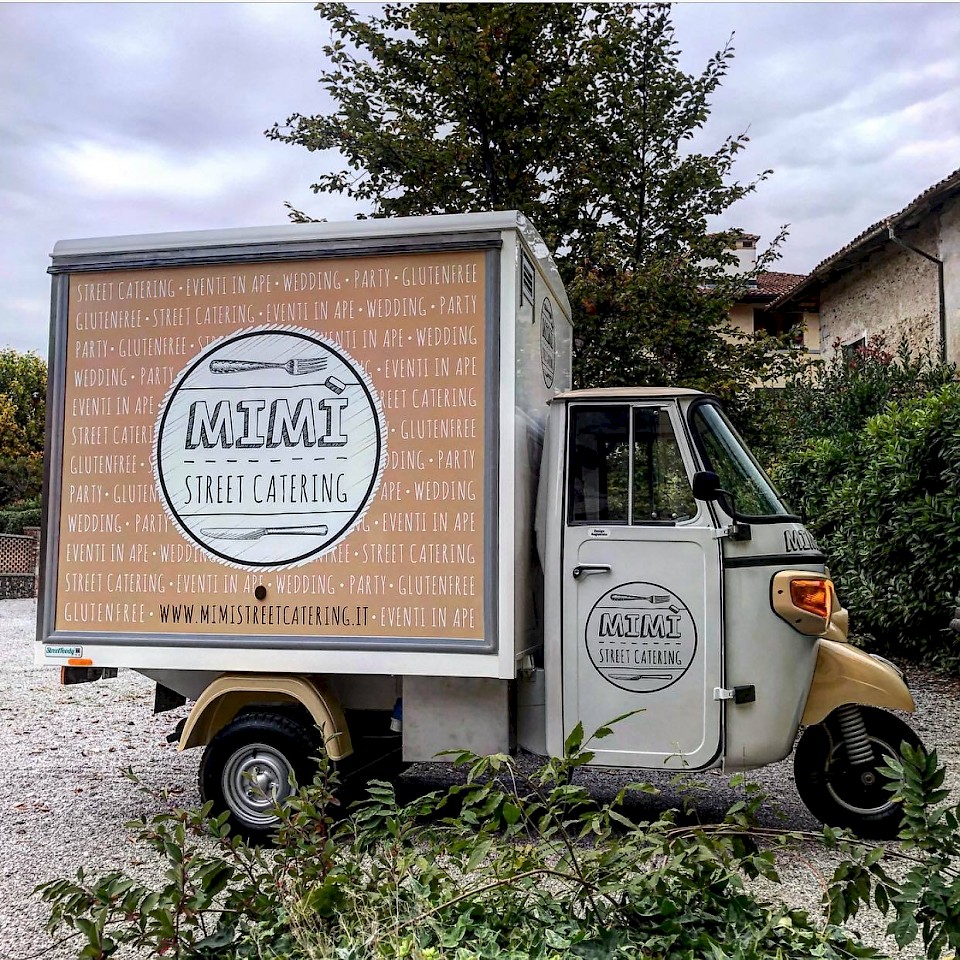 Weddings, company events, celebrations and parties, often outdoors, are perfect occasions for Mimì to be employed. Thanks to its lab the activity can cater for big events too. And now Mimì has also an headquarter to host indoors parties and events.
"Our dream for the future is to have more Apes in order to be active on more than one event per day", adds Anna.
If you would start your business on wheels, contact us at +39 055 919431 or write us at info@streetfoody.it!