The story of Mò che tigelle, the foodtruck that spreads an Emilian tradition around Italy
October 8, 2018
"When I chose to change my job I wanted to make a passion into my new profession", says Simone Ligabue, owner of Mò che tigelle.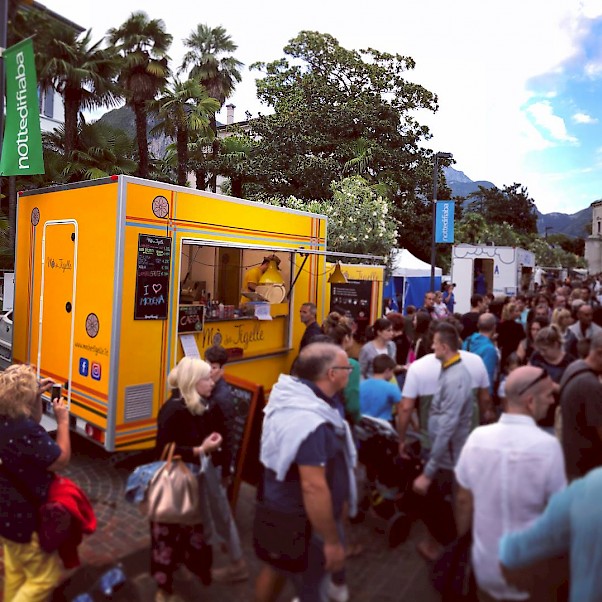 "I learnt how to make tigelle when I was a child, I was five or six then", says SImone, "and I kept on making them for parties with firends and family when I grew up". Then the idea to make the passion into a real job came. It's been a year since the yellow foodtruck has started to travel spreading tigelle around Italy. Tigelle are traditional buns, from the Apennines around Modena, that are cooked in special pans and filled with cold cuts and cheese.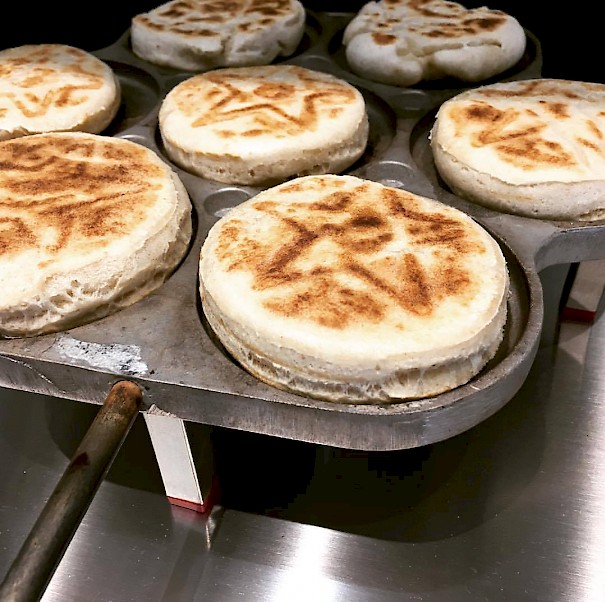 Mò che tigelle takes part to "streetfood events and festivals but also to private parties all around Italy". When we contact Simone he has just gotten back from Rovereto, close to Trento, and is getting ready for other two events in the next few days, one in Modena and one in Bologna. But he confessed that "it's a casuality that we are asked to work close-by, we usually travel all around Italy to take part to events and festivals".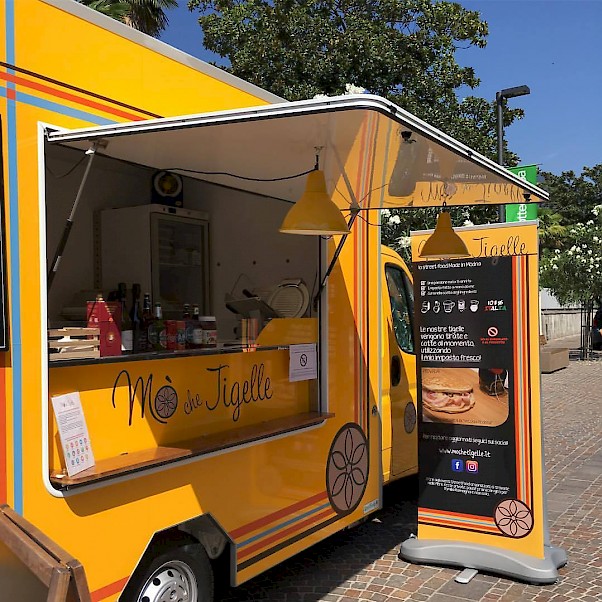 "I love my job, not only because it allows me to do my passion, but also because my profession is completely related to customers. At the events we attend there's always a very positive and festive mood!"
If you're looking for more infos and you wish to make your passion into a job, contact us at +39 055 919431 or at info@streetfoody.it!