Linda and soft ice-cream: on Austrian roads on a Porter Piaggio
July 3, 2018
"My passion for ice-cream follows me since childhood. My mum is Danish and when I was little, in Denmark, I used to eat soft ice-cream, which was a typical treat. I hold very dear memories and so ice-cream always means happiness to me. Now I would like to give people a good time with my ice-cream", Linda Peterlunger says.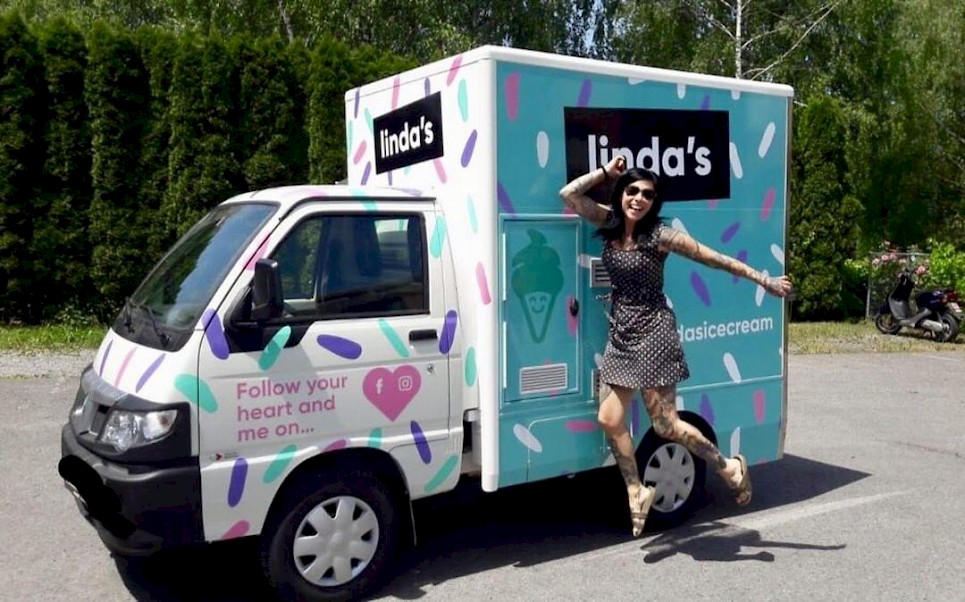 Linda is the owner of an ice-cream truck based in Feldkirch, in Austria, but ready to travel around the whole country to bring happiness and joy.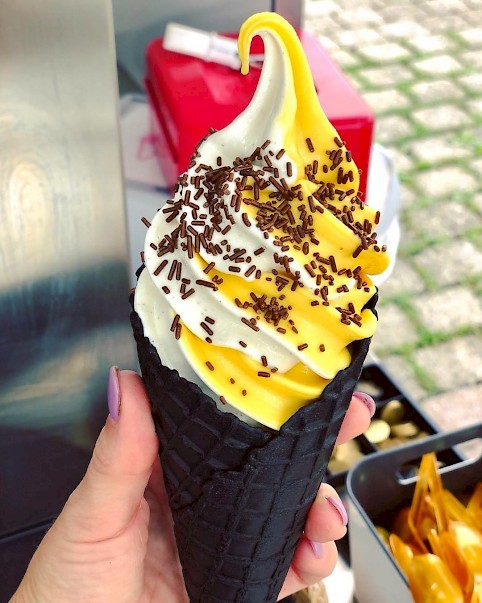 Linda used to work in an ice-cream shop, making and selling gelato: a few years ago she even traveled to Rimini in order to attend the Gelato World Tour Challenge and see the best Italian gelatieri at work. But her true passion is not traditional gelato, it is soft ice-cream "because it's different and unusual".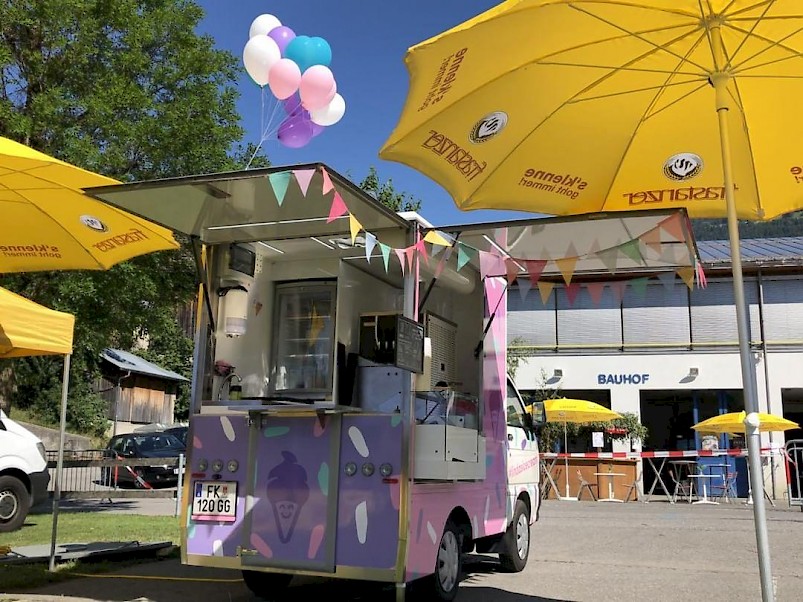 Today Linda sells soft ice-cream only. It is organic and completely hand-made: "I make my ice-cream with fresh milk, vanilla and fresh fruit. I love putting a lot of fruit! I want to give people real ice-cream, not something made with powder", Linda - who has attended a school in Germany where she learned how to make ice-cream - explains.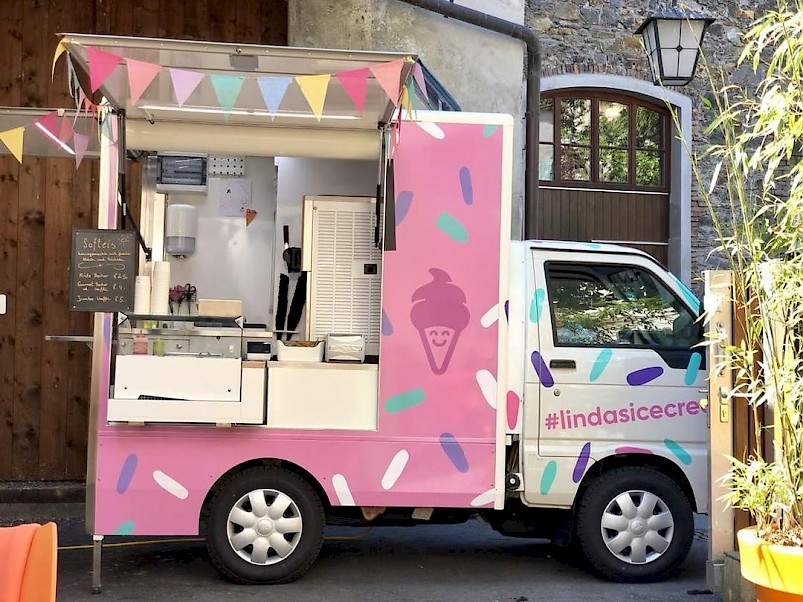 Last January Linda got back to Rimini in order to attend another big event for ice-cream lovers: Sigep. "I went to Sigep in order to gather new ideas and I met StreetFoody there. I've never seen an ice-cream truck in Austria and so I thought it was a great idea to start my business on a truck!"
With StreetFoody Linda chose the right truck for her needs: Porter Piaggio, a small van able to travel a lot and with working-space for a person. "My truck can go to festivals, on the streets or even be booked for special events, such as weddings. It makes me feel free".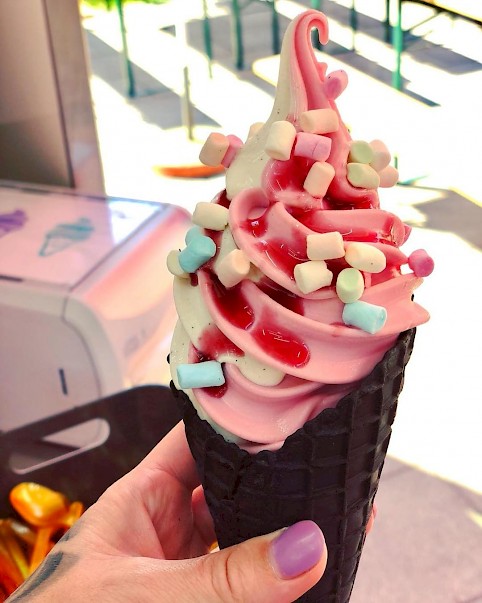 Linda's plan for the future is simple: "keep on traveling around Austria and making good quality ice-cream". After only 5 months since the beginning of her adventure on the road, Lindas ice-cream has already gained a thousand followers online and many customers who love shooting selfies in front of the truck. "People seem to love the truck and the ice-cream!".
If you want to expand your business on the road, send us an email at info@streetfoody.it or reach us at +39 055 919431