Save the date: Special Opening Saturday 22 February!
January 28, 2020
New year, new Special Openings!
In 2020 we are still thinking about you, too busy during the week to think about your dream on the road.
Saturday 22 February from 9 am to 1 pm come visit us at our headquarters in Terranuova Bracciolini, in Tuscany, Italy.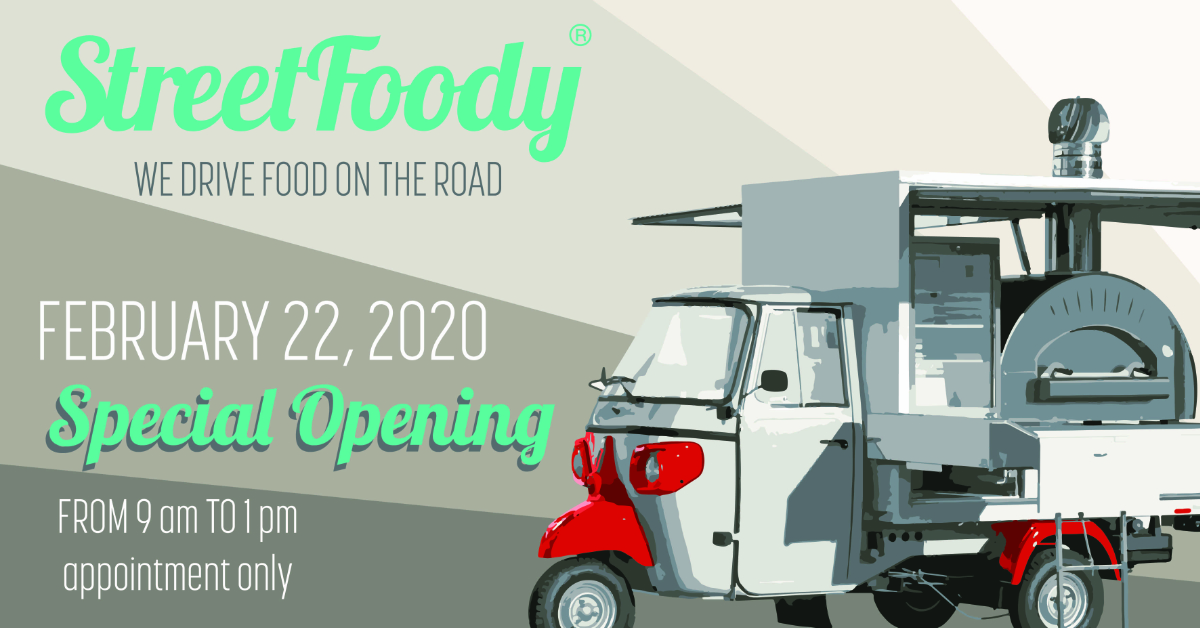 Book an appointment to meet our experts on a Saturday morning and let them guide you through our vehicles range in order to find the perfect one for your business.
Come meet us and find the perfect truck for you. Choose among 4 sizes - ice cream cart, Ape, Porter Piaggio and trailer, and foodtruck - and 4 settings - pizza, ice cream, food and merchandising!
Our experts are waiting for you and can't wait to guide and help you choose the best solution for your brand or business.
Booking is essential and there are only limited spaces available. What are you waiting for? Contact us at info@streetfoody.it or at +39 055 919431!