Sunday 24th March, we're waiting for you at our special opening
March 8, 2019
Your dream is to take your business on the road. Finally you've decided to take this step. The season is starting. But you can't find the right moment to go look for the perfect food truck.
At StreetFoody we have thought about you: you can find offices and workshops open on Sunday 24th March. Book your appointment and let us guide you in the world of our food trucks, all produced in house at our headquarter in Tuscany.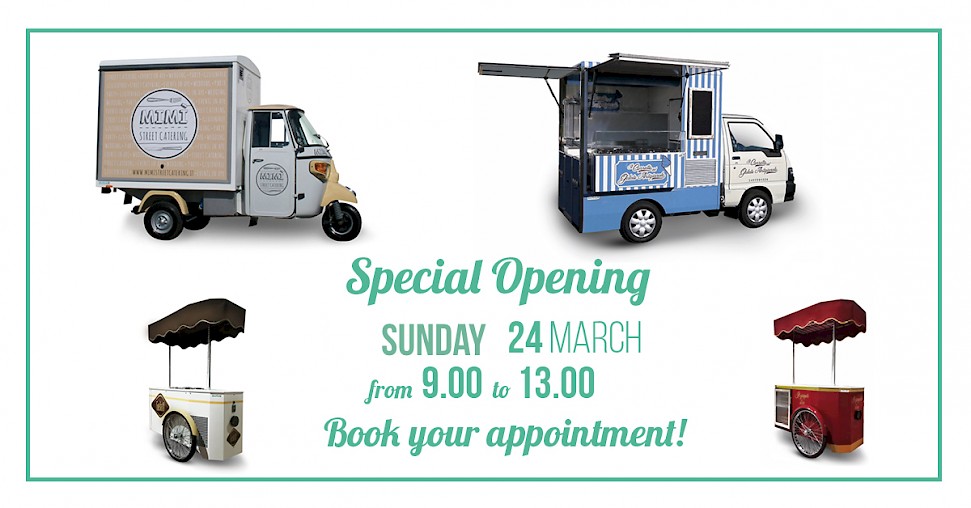 Durante the morning you'll be able todiscover our range: ice cream cart, foodtruck, Ape and Porter. Many solutions, each of them imagined for a certain kind of business, with many fittings to respond to different needs.
With a truck you can really take on the road any kind of project: from a restaurant to an ice cream shop, to promotional activities.
All our trucks are copletely customizable on the graphic aspect, in order to truly represent your business. And at the delivery are compliant with legal standards.
What are you waiting for? Book your appointment emailng info@streetfoody.com or calling 055 919431