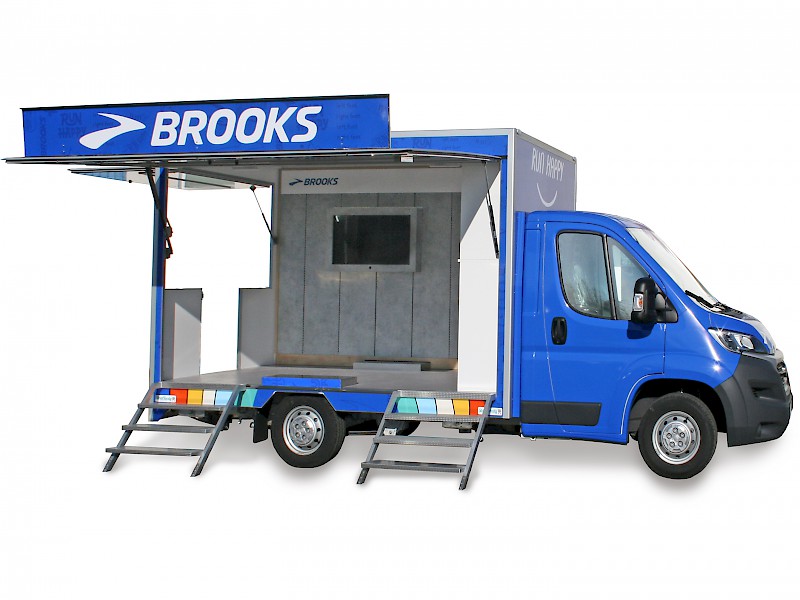 Taglia L
Food Truck Merchandising
Véritable pop-up store sur roues, le foodtruck vous permet non seulement de faire connaître votre marque et votre produit, mais aussi de laisser les clients expérimenter, comme cela se passe dans une vraie boutique, ils peuvent toucher votre offre de leur propre main
Détails
Idéal pour ceux qui veulent proposer une authentique boutique sur route, en voyageant du nord au sud et au-delà des frontières nationales.

Il dispose d'une structure avec des auvents rigides, ouvrables, en mesure de garantir une large zone de confort et protection aux serveurs et aux clients

Il dispose d'un escalier intérieur et un mobilier personnalisable
Comfortable
The large interior spaces are designed to offer total comfort and create a functional work environment to welcome and serve customers on board. The organization of the internal structure allows you to show the qualities of your products and services up close and illustrate their main characteristics through demonstrations and events.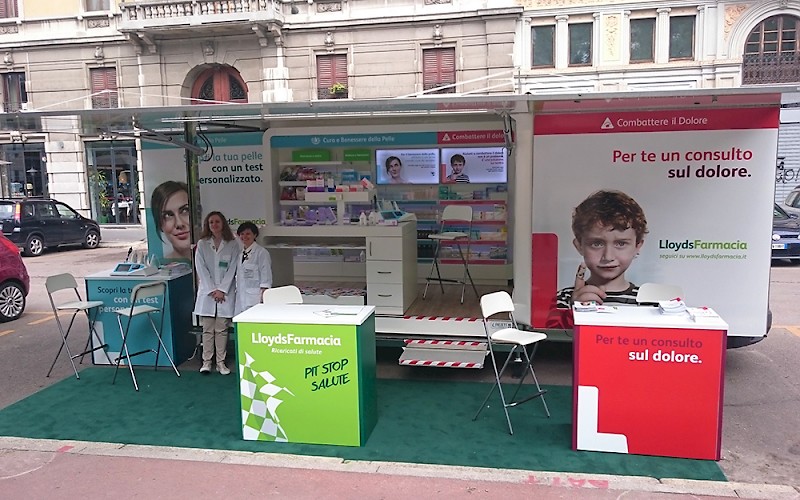 Customizable graphics and furniture
The Expo Truck is completely customizable in terms of graphics and set-ups. The high degree of customization makes it possible to integrate the most diverse advertising and commercial strategies, helping the company to achieve its business objectives and give an edge to its traveling tour. From electronics, to the agri-food world, up to the pharmaceutical industry: everyone can find space on board our Expo Truck!
Non trovi quello che cerchi?
Scrivici e ti aiuteremo a creare il veicolo che fa per te!