Ape ice cream and ice cream vehicles: get ready for summer!
June 16, 2020
Get ready for summer with the Ape ice cream or one of the ice cream trucks in our range. You can choose from many ice cream vehicles to renew your business!
If you have an ice cream shop, but also a restaurant or a bar, this summer you can offer your customers a unique service on board the Ape ice cream, the ice cream cart or the Porter ice cream shop.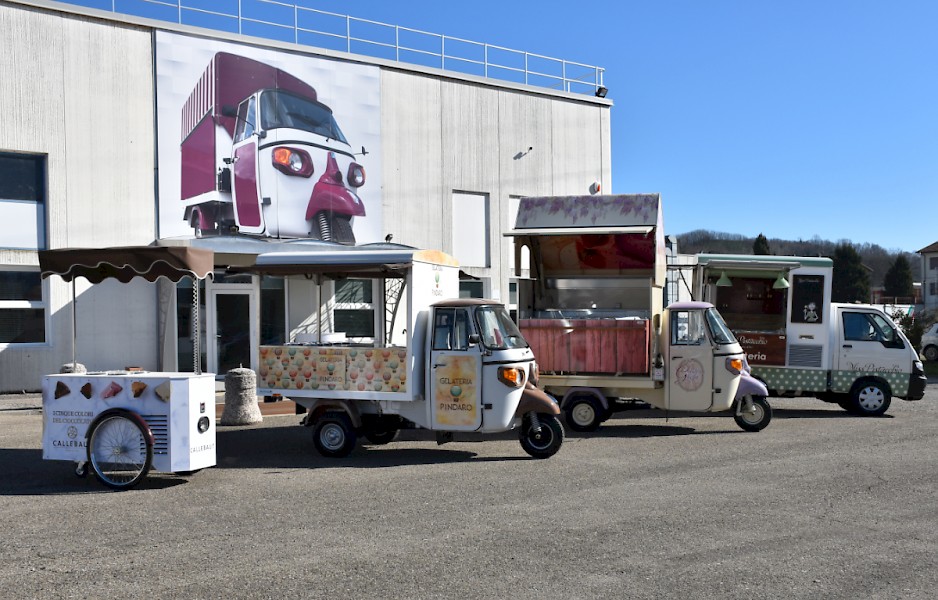 The vintage style of the Ape gelato and the ice cream cart recall tradition and adapt to many uses, both on the road and for parties and events.
The Ape gelato is a symbol vehicle of the Made in Italy style and is perfect for bringing ice cream on the road, but also for making an ice cream corner near your place.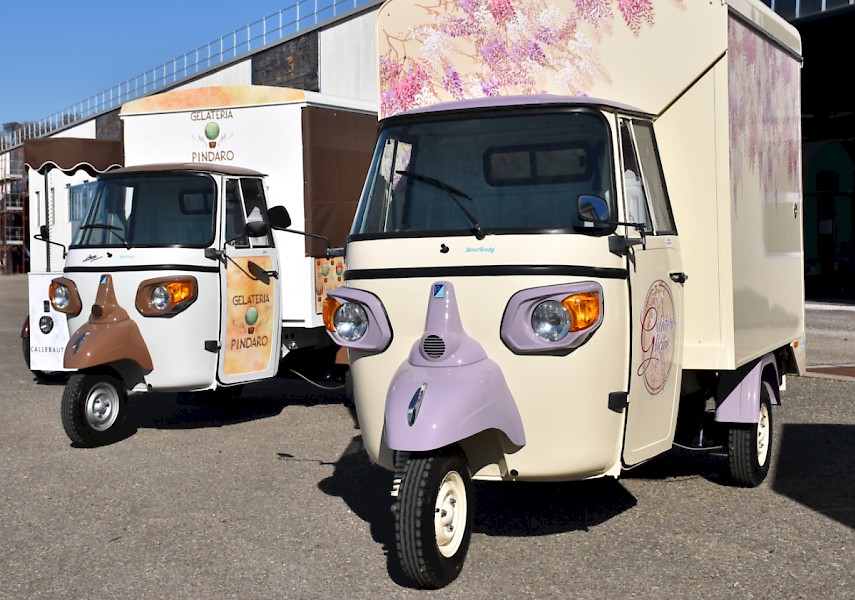 The Ape ice cream shop is available in two versions: Ape ice cream tettino, the ideal solution for those who want to start their activity on the road. And Ape ice cream model Oyster, which is characterized by its classic design and its versatile and stylish opening.
The Porter ice cream, on the other hand, can travel more kilometers and is perfect for situations where there is a need for more operators on board.
If your purpose is to add an area dedicated to ice cream in an existing activity, the ice cream cart is the one for you. If, on the other hand, you are looking for a light and agile vehicle, the Ape ice cream is the right choice. Larger workspace? Discover the Porter ice cream version.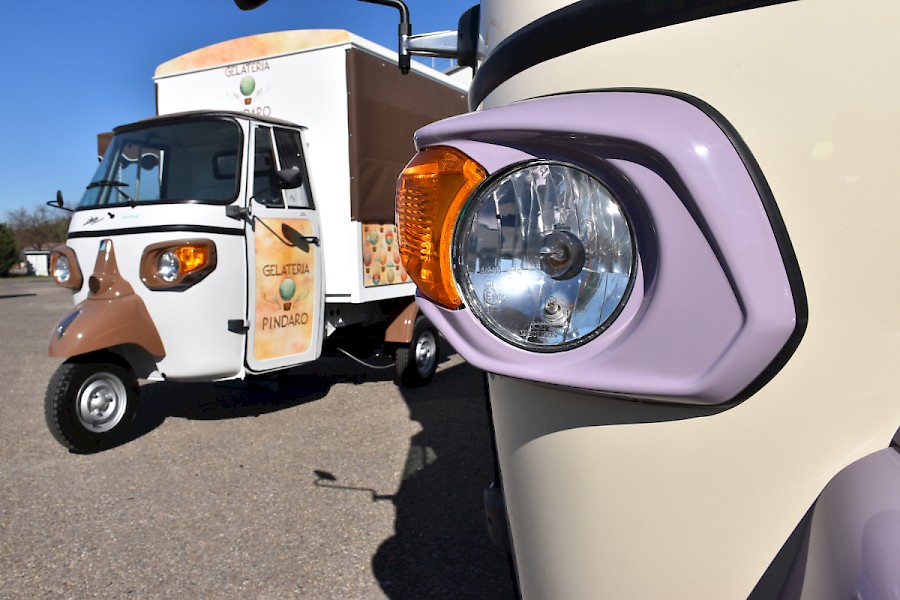 Discover all our ice cream vehicles, there is something for everyone!