MeloSgrano, the Ape Oyster that promotes local products and reintegration into the workforce
September 15, 2020
Not only companies and restaurants choose StreetFoody vehicles. The Melograno Cooperative, in fact, has chosen our Ape Oyster to start a new project on the road, the MeloSgrano, a food truck dedicated to local products, from sustainable, organic and social agriculture. And to promote reintegration into the world of work.
Here is the interview with the Melograno Cooperative to find out more about the project.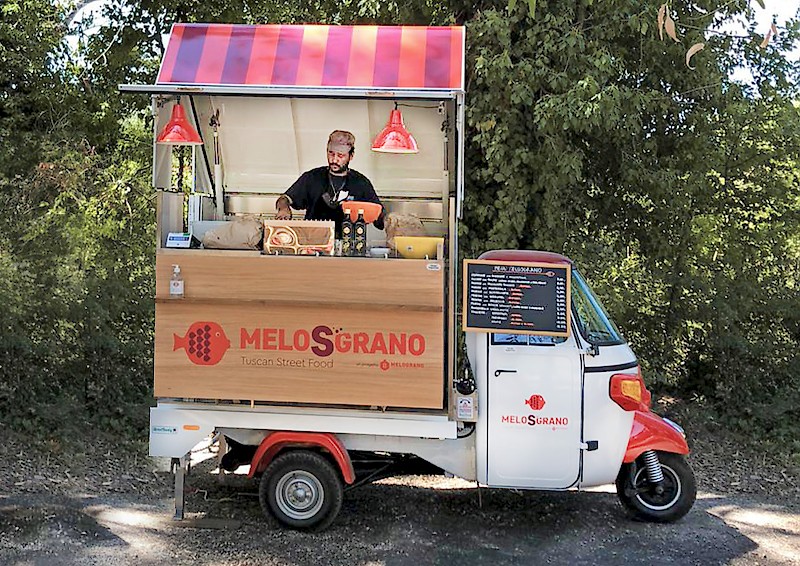 What is the Melograno and what does it do?
The Melograno is a social cooperative born from the merger of two cooperatives in Tuscany and its activities include reintegration into the workforce
How and why did the idea of ​​choosing a vehicle come about?
We have been active for years with projects related to tourism and catering and since 2016 we have operatedthe RistoNodo, a collective catering business. We decided to focus on street food because we wanted to start a project with a great social impact.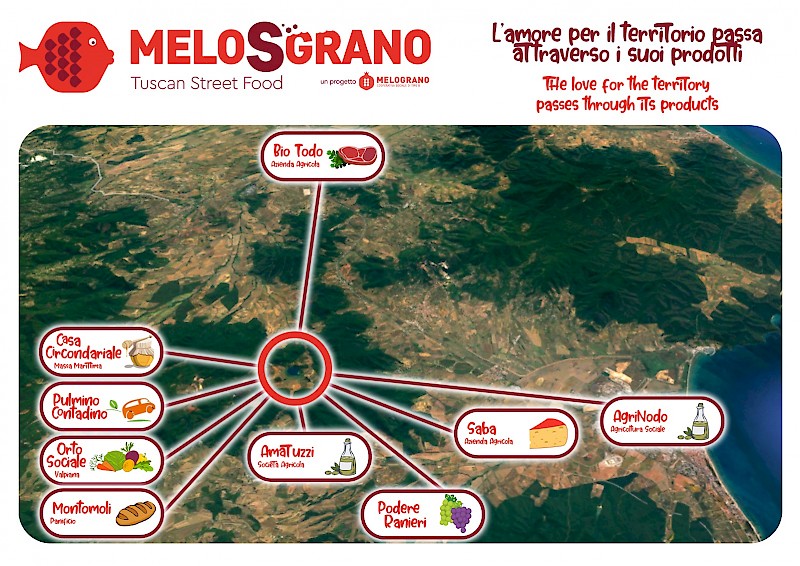 How does the vehicle support your business?
The Ape allows us to be outdoors, during the summer, in a very suggestive location at Lago dell'Accesa in Maremma. Every day we offer sandwiches and boards to those who visit the area and want to stop for lunch. Our dishes are prepared in the professional kitchen of the RistoNodo using only zero km products, coming from social agriculture. Furthermore, MeloSgrano collaborates with the Massa Marittima Prison through an internship for the reintegration of prisoners at the end of their sentence.
Why is the Ape the right one for you?
Certainly the Ape has a unique charm, which goes hand in hand with our desire to kick off a project that has an impact. The Ape is also the symbol of a slower and more sustainable lifestyle. Finally, the Ape is also in terms of functionality the vehicle that best suits our needs because it is totally autonomous in terms of consumption.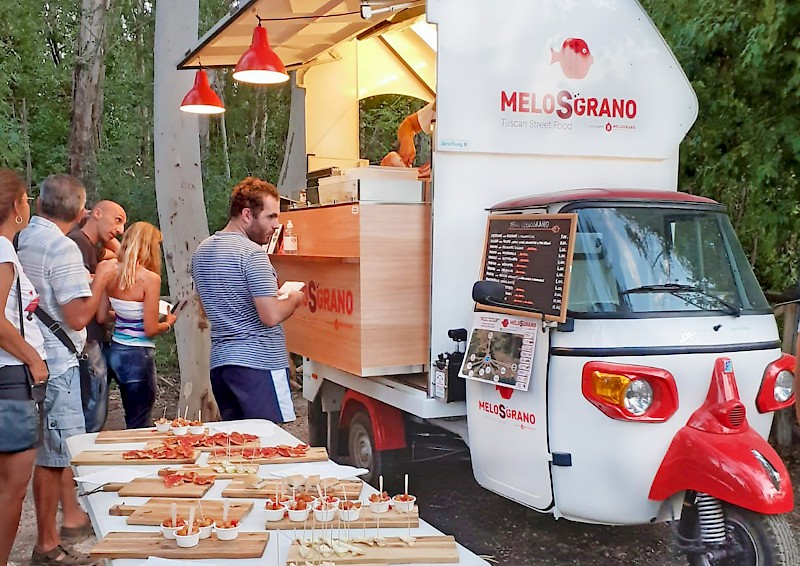 Are there any events or activities that you have organized that you would like to report to us?
We will be at Lago dell'Accesa until the end of September and then we will be in a new location, probably in Follonica. During the summer we collaborated with a festival that organized walks in historical places, offering participants a banquet of our dishes.