Tuscan street food: a fleet of Ape promoting Tuscan quality food
October 9, 2018
"We chose a fleet of Ape bacause the vehicle is made in Tuscany, in Pontedera, and it used to be the mean of transport used by farmers to go to the market and sell their productsa", says Mr. Antonelli, owner of Tuscan Street Food, a fleet made of three Ape Oyster.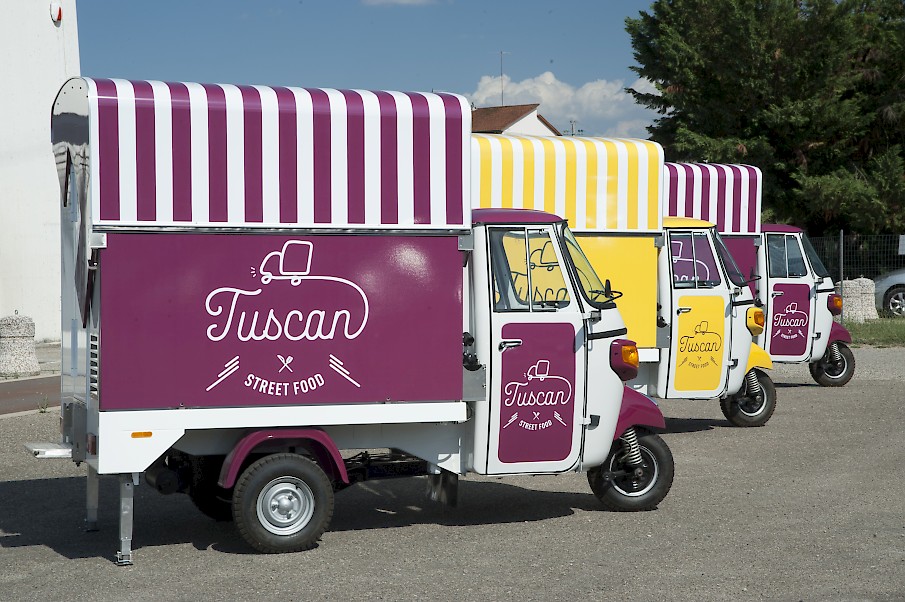 "Tuscan street food focuses on regenerate the past of farms and rural food, starting from high quality Tuscan products, that are the main ingredients of our recipes". With the three vehicles, each of them able to serve from appetizers to desserts, in private events and fairs and festivals, Tuscan street food has chosen to praise the value of Tuscan products coming from small farmers that really care about quality.
With the support of the Laboratorio di Studi Rurali Sismondi of the University of Pisa Tuscan street food selected some local farmers and Tuscan butchers and fishmongers to provide them with high quality ingredients: "We chose to start from our past to live better in the present and be able to aim to the future", Antonelli says.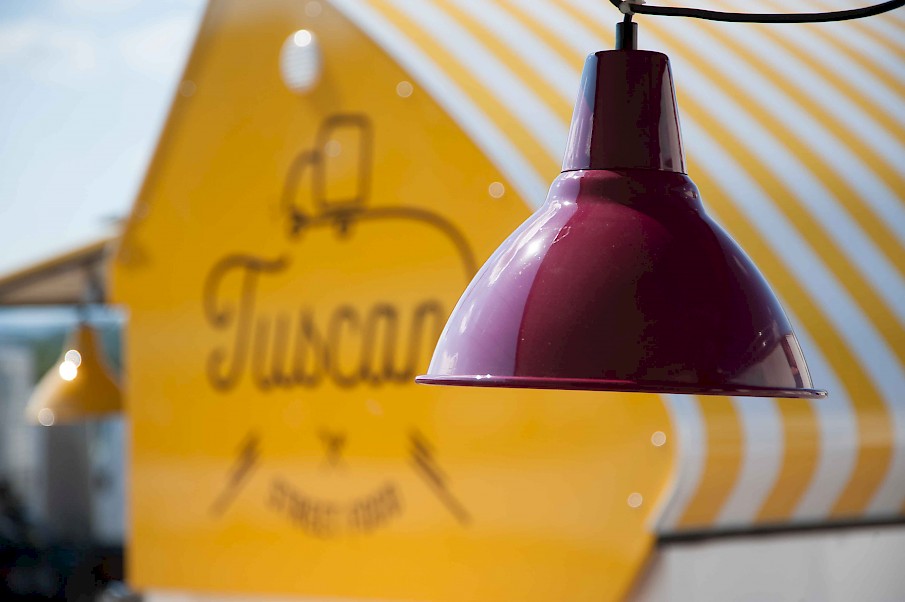 Sandwiches are Tuscan street food more requested dish: "Our bread comes from Fattoria Tommasi a farm making flour and then bread, that we get fresh every morning. The mullet we use for our fish sandwich comes from Cittadella della pesca in Viareggio. Cold cuts from Salumificio B.M. that makes them preservstive, gluten and lactose-free. We also cook hot dogs using wurstel completely made of Tuscan pork, at the macelelria Testi".
Apart from sandwiches, Tuscan street food offers Tuscan sausages, trippa, and soon codfish with potatoes, a dish able to warm you up even on colder days. The fleet doesn't stop in winter: "This summer we have started our activity working around Tuscany, but now we are willing to travel to more touristic areas during winter in order to take part to Christmas markets and events", Antonelli says.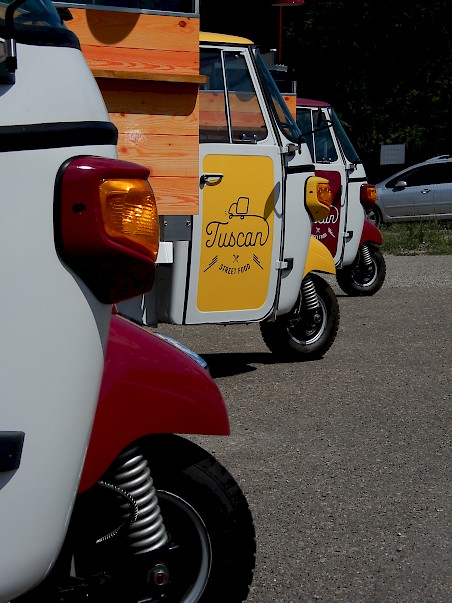 Tuscan street food's mission is to demonstrate that "quality can be found on the road" and the success of their three vehicles at the International Robotics Festival in Pisa is a great achievement for Antonelli and his team.
If you wish to launch your business on the road and take part to Christmas markets and events, call us at +39 055 919431 or at info@streetfoody.it!