StreetFoody at Sigep 2019
January 8, 2019
Ready for Sigep 2019? Here at StreetFoody we can't wait Sigep to start in Rimini. This year we have developed a series of new proposes all about icecream on the road: come find them out at our booth number 041, pavilion C2.
One of our vehicles is at BABBI's booth (Pavillion C7/booth 160-154-194). The company, leader in the field of ingredients for artisanal icecream since 1952, has chosen us to build their ice cream cart.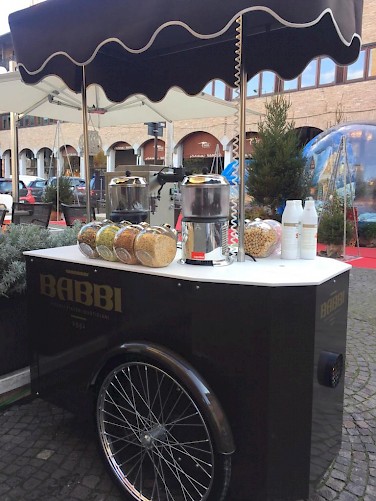 Among the trucks at our booth the Ape for an historical activity in Cesenatico, Gelateria Duse. Since the Sixties its owner, Gianni, makes gelato with high quality ingredients: milk, fresh fruit, chocolate… And he sells it in his ice cream shop but also from the truck.
Gianni and his sons, who are working with him now, decided to choose an Ape because "after fifty years in the business we were looking for new challenges and we found them in a still pretty unusual solution, but that allows us to bring our products on the road, not only to our usual clients".
"Ape is perfect to keep up with the streetfood trend and thanks to the expertise and experience of StreetFoody's team we deeply understood the potential of the little truck", tells Gianni.
About his activity, Gianni explains: "My job has many perks, but nothing compares to our customers positive feedbacks".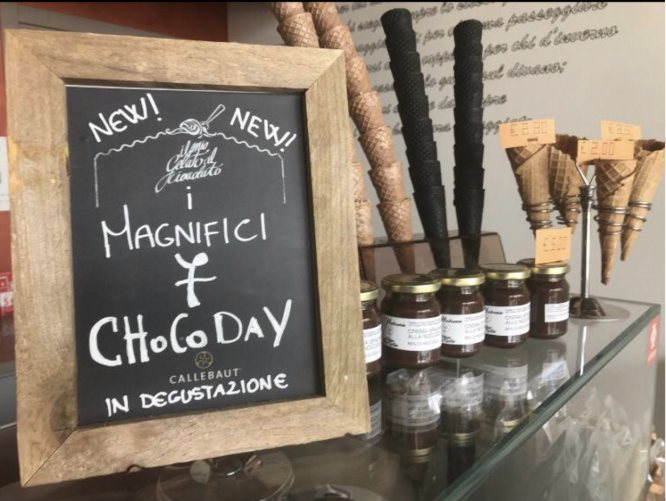 At our booth there will also be space to discover the many shades of chocolate icecream: from Saturday to Monday from 3 pm to 3.30 pm a special event will be hosted: Choco Day, organized with the gelatiere Emanuele Montana, owner of Gelateria Retrò in Rome. The first Choco Day was held two years ago and it was created by Callebaut, one of the main chocolate producers, that promotes events all around Italy and the world.
"Choco Day is an activity to promote chocolate icecream: it's usually held in icecream shops and during the event many icecream flavours are made and tasted. There are also balloons, t-shirts, gadgets and photo booths to have fun together!", tells Emanuele.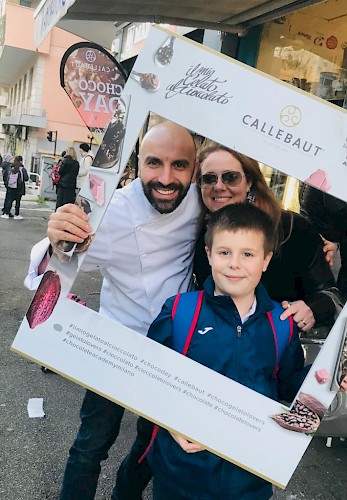 "There isn't only one chocolate icecream: many flavors can be developed starting from chocolate!", he adds. During the three events at our booth, he will make 8 different ice cream flavors for the guests to taste. Emanuele's creations will be served from one of our trucks, Porter Flò.
Keep on following us for further infos about our booth at Sigep 2019. And if you wish to meet us in Rimini, write us at info@streetfoody.it or call us at +39 055919431!