StreetFoody: our days at Sigep
January 23, 2019
Sigep in Rimini ended today, after five days. As usual, StreetFoody took part to the exhibition.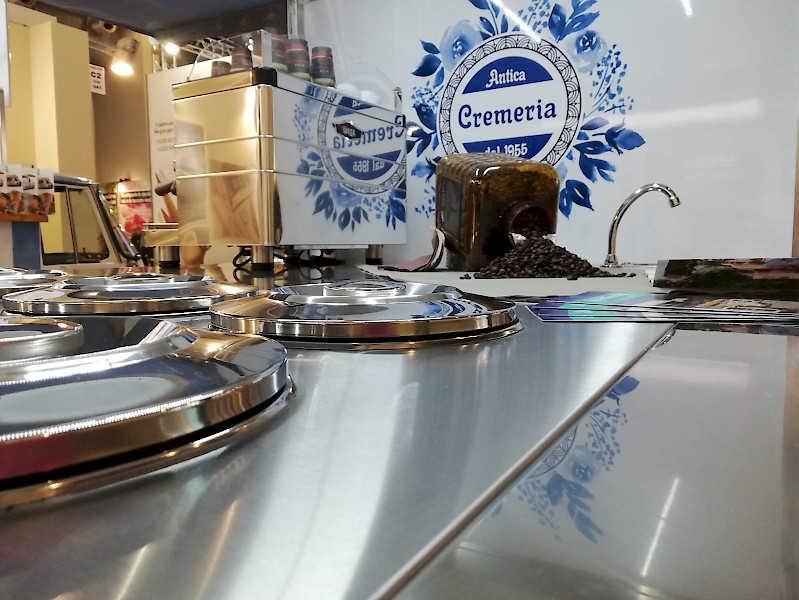 Five days loaded with events and meetings: many visitors at the booth had the chance to meet our experts and discover the best solution for their activity. Many of them, international visitors, that traveled from Australia, Canada and Asia to Sigep to find out the latest trend in the ice-cream world.
From 19th to 23rd January, more than 200,000 guests from 180 countries are extimated to have taken part to the 40th edition of Sigep.
At StreetFoody's booth Ape amused many visitors with its unique, vintage style, that is synonimous of Made in Italy in the world.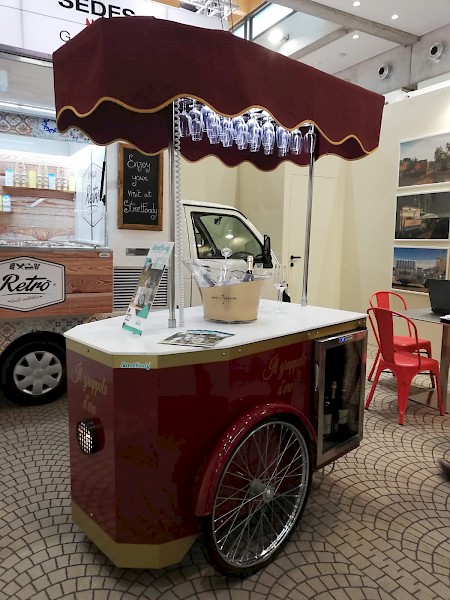 Carts also captured the attention of the visitors: in the wine version they showed bar and bakery owners how to add their business with a new and quirky solution.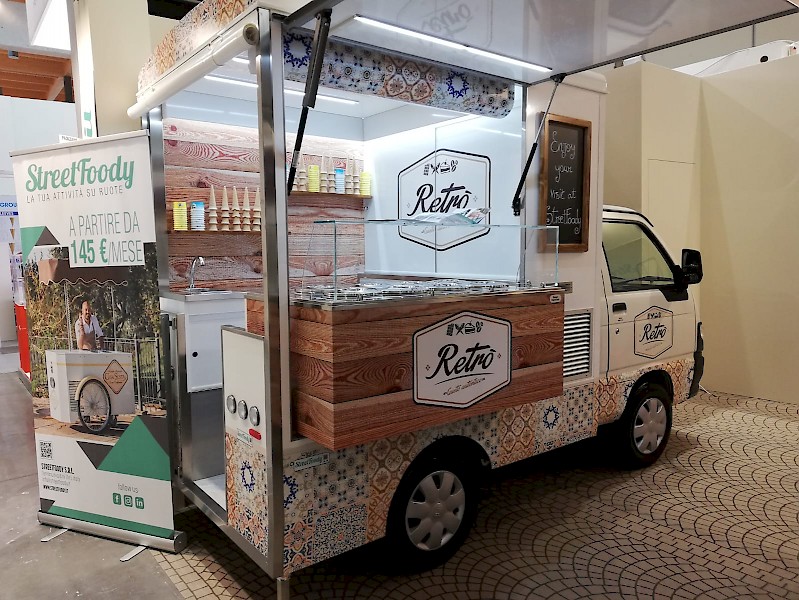 At our stand, not only it was possible to see our trucks and meet our experts, but we also had fun: from Saturday to Monday we hosted Chocodays - half a hour events, organised by Callebaut, one of the main brands of chocolate, with Emanuele Montana, owner of Gelateria Retrò in Rome, to make people discover the many shades of chocolate ice-creams.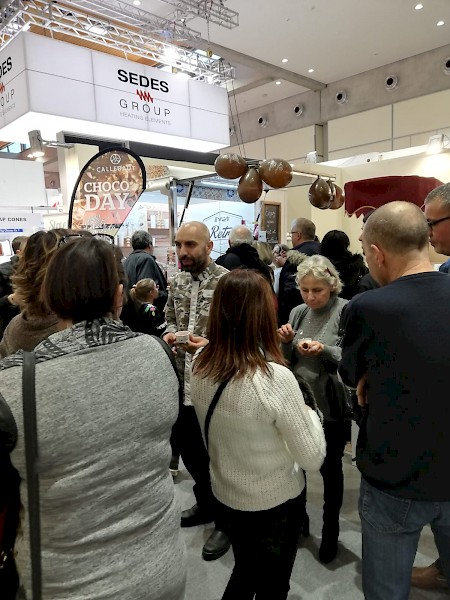 One of them Ruby icecream, made with the only pink chocolate, the Ruby. Made from the Ruby cocoa bean, with no flavours or colours added, has a fruity, fresh and tangy taste. Noteworthy not only the unique flavour, but the pink colour of this chocolate that fits perfectly with Sigep's desire to innovate and amuse.