Vehicles for aperitifs and cocktails: why choose them?
August 27, 2020
The vehicles for aperitifs and cocktails are a versatile and refined solution for many businesses that want to enter the world of trucks with style.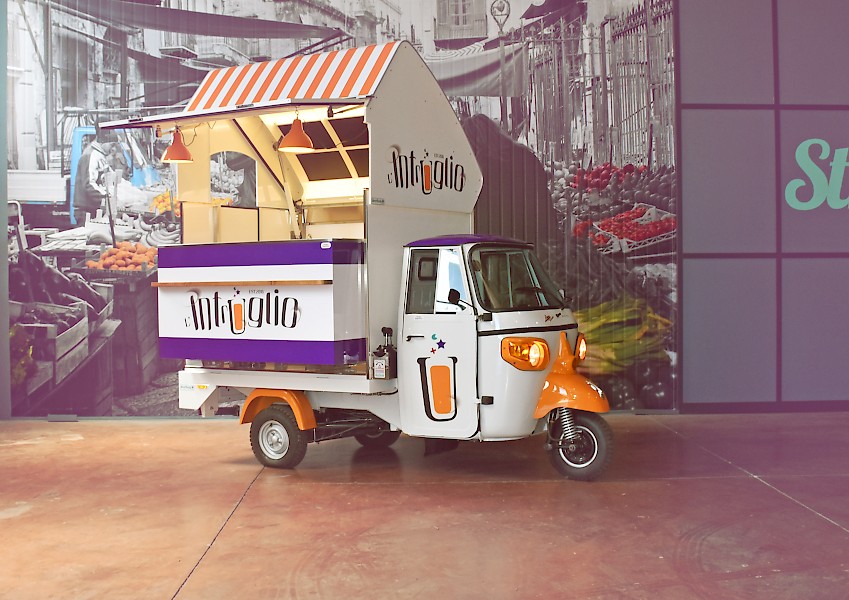 The models in our range that best adapt to the aperitif equipment are the Cart and the Ape. Both vehicles are perfect for all those who want to add a corner dedicated to drinks. Such as resorts, event locations, but also restaurants, bars and wedding and reception facilities.
In particular, the Cart is designed for situations in which you want a vintage-looking vehicle that is also suitable for indoor small events. The Ape, on the other hand, is perfect for receptions and parties of all sizes, and is also designed for activities concerning event organization and catering, as a place for serving drinks and aperitifs.
The cocktail vehicles are also perfect for companies who want to promote their products - be them spirits, cocktails… - through marketing campaigns, partnerships with events and locations and tastings.
All vehicles graphics are fully customizable, so as to ensure maximum customization in line with the brand. Our vehicles are also covered by a warranty and are tested for special use, a fundamental requirement for the proper performance of the activity on wheels.
Contact us for more information at info@streetfoody.it, our experts are ready to support you in finding the most suitable vehicle for your business!