The Italian wellness brand Equilibra chose one of our trucks
March 5, 2019
"Equilibra has always been close to the customer with its products promoting wellbeing and natural beauty; a truck allows us to be even closer to customer", tells Matteo Bianco, retail manager of Equilibra, the all-Italian brand for wellbeing.
The company has chosen one of StreetFoody's Apes to "reach a bigger audience in order to interact and get in contact with many people".
The truck is used to "promote, test and buy the natural make-up range. Customers recieve informations about products that can test individually or with the support of a make-up artist in order to feel the quaity and goodness of our products, and choose to buy their favourite ones".
One of our trucks key factor to success is the possibility to be adapted to both streetfood and promotional activities: "the Ape is parked in shopping malls, but very soon will also be in city centers and fairs".
Equilibra at the moment is testing all the perks of a truck in order to "chose wether to invest in more trucks".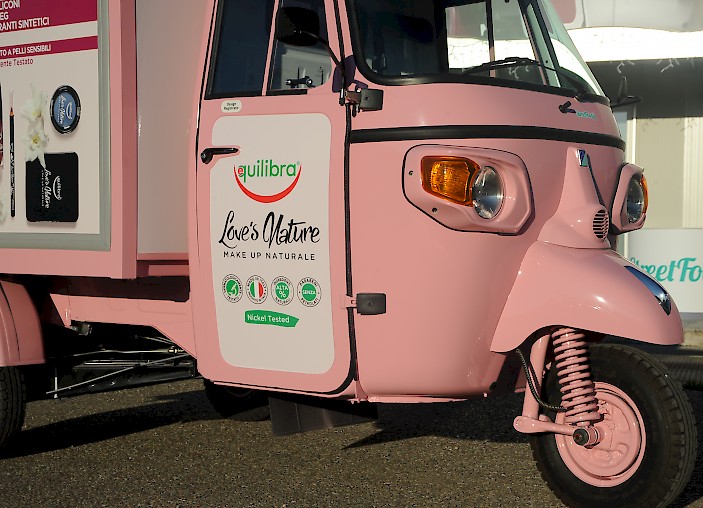 Why has the Ape been Equilibra choice? "The Ape is an icon. It has an unique style, and its originality, elegance and semplicity endure in time. All features it shares with our make-up range, Equilibra Love's Nature, created to promote women's charm and beauty with natural products", ends Bianco.