Bring your business on the road with a Fiat Ducato!
March 1, 2019
Attention to details, graphics, accessories, added to a deep study on ergonomics and usability, make Fiat Ducato a perfect vehicle to bring your business on the road. This is what was shown by Fiat Professional at Transpotec, held from 21st to 24th February in Verona: Ducato, not only as a mean of transport, but as a vehicle to bring companies on the road.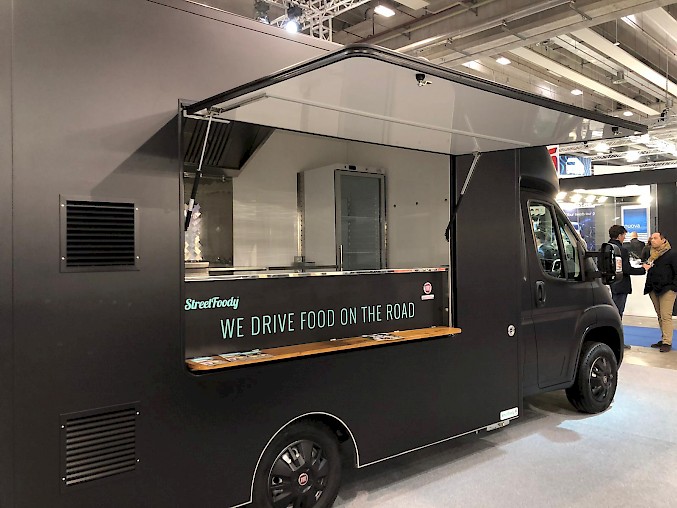 Thanks to its high capacities in terms of space and mobility, many big companies in the food industry have chosen it as a promotional vehicle for their brand. And to host showcookings during fairs and events.
At the booth of Fiat Professional, that we thank a lot, one of our vehicles was hosted to show how a Ducato can be easily adapted as a foodtruck or as a promotional truck.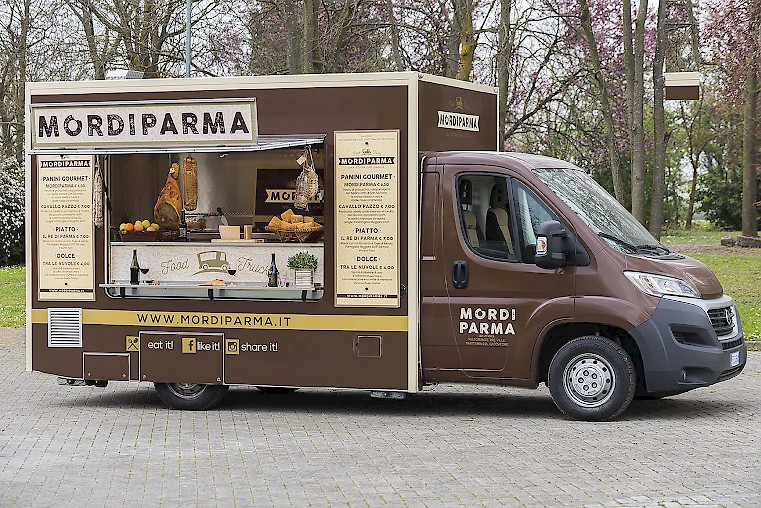 Here some reasons to choose Fiat Ducato: it's available in a ample range of equipments in order to satisfy all the needs of your business. The foodtruck is with no doubt the ideal vehicle for any activity willing to travel on the road and that needs a lot of space to let up to three people working on board.
The foodtruck combines the two main wishes of many businesses: promote their brand at events, fairs, markets, and sell products on the road.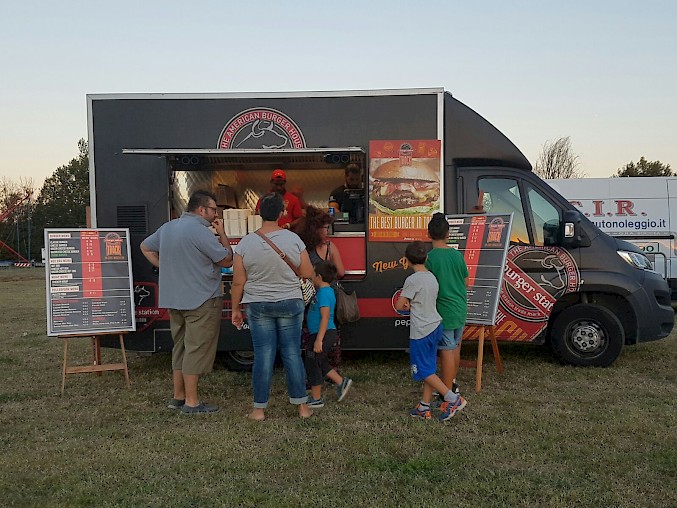 With a fodotruck you can open up a restaurant on wheels, or take your brand on the road with a shop on wheels.
If you choose one of StreetFoody's truck you can be sure that all the appliances are certified and the systems compliant with legal standards. Our trucks are homologated, guaranteed and compliant with legal standards. So that our clients can start their business right away.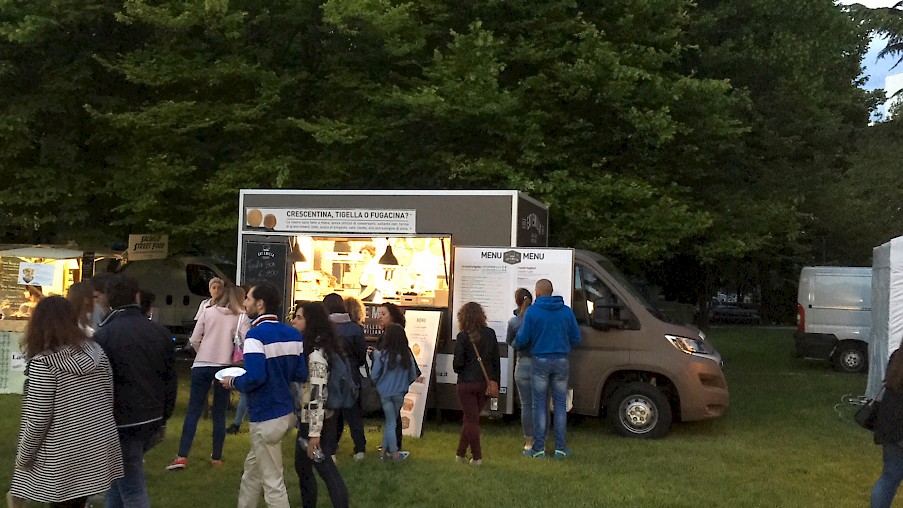 What are you waiting for? Promoting your business ont he road with a foodtruck is so easy!
For further infos, contact us at info@streetfoody.it or at +39 055 919431.