Discover our carts for ice-cream, wine and cocktails
October 24, 2018
Are you the owner of a pub or of a catering and you wish to enrich your offer? Would you like to give a boost to your events? At StreetFoody we are thinking about you! Do you remember our vintage and versatile ice-cream cart?
Now it's not alone. New carts for wine and cocktails are here.
Under the canvas tent, an acrylic working surface to prepare cocktails and serve wine. Just like for the icecream cart, the graphics, the tent and the fender are completely customizable. In this way you'll be able to make your cart unique.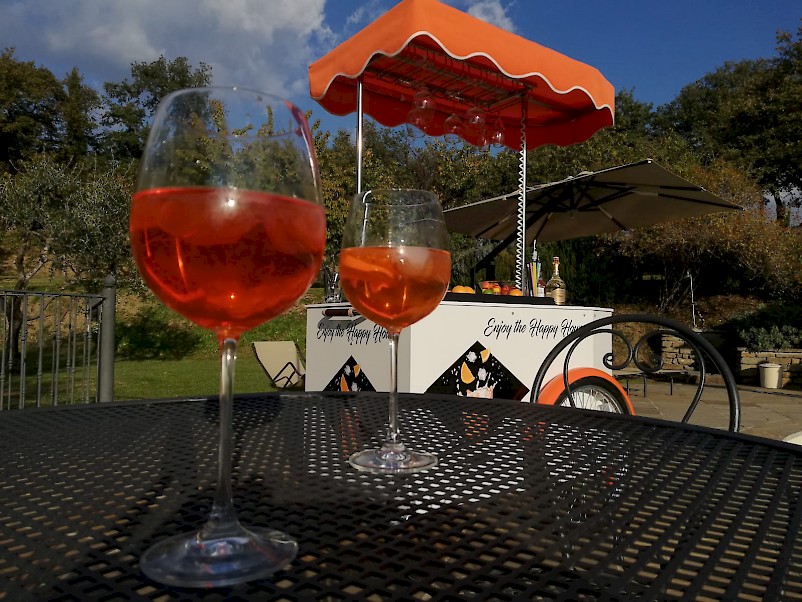 Ehich are the main differences between the three carts? The wine one encloses a wine cellar for up to twenty bottles and a handy ceiling glass holder.
The cocktails one has a complete cocktail station with room for bottles, shaker, and decorations such as orange and lemon slices, mint. The glasses are stored in the ceiling glass holder.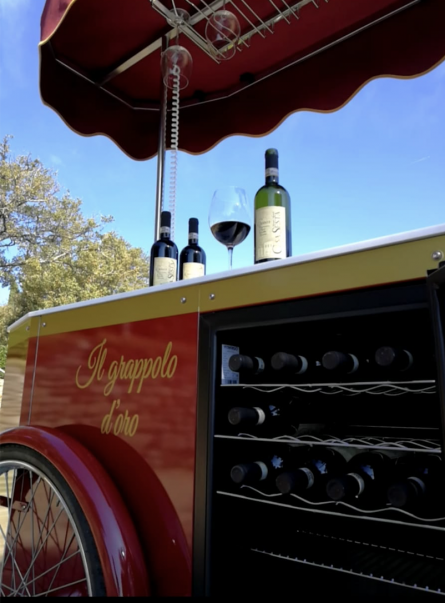 The ice-cream cart allows to serve up to four different flavours and to store other four. It has room to store cones and cups. With its everlasting style it's the perfect choice to serve ice-ceam in an amusing way.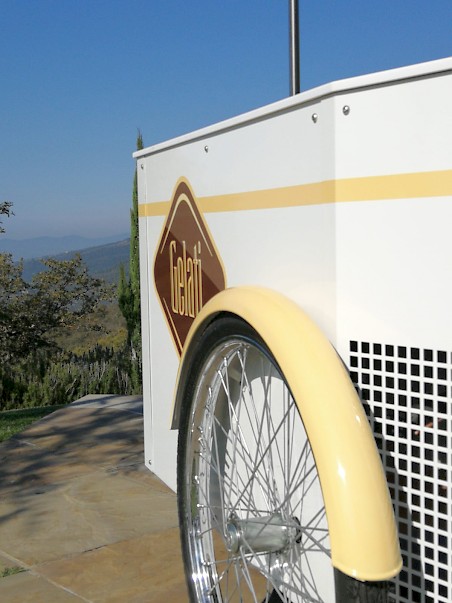 Our carts for wine, cocktail, and ice-cream are perfect for any kind of activity. If you own a restaurant or a pub you can arrange drink areas during happy hours and parties. And ice-cream areas for dessert. If you own a catering with the carts you can enrich your offer to weddings receptions and events arranging an elegant drink corner or a sweet ice-cream parlour.
Carts are also perfect for those who work in the entertainment and leisure field and want to enter in the food and beverage field: resorts, amusement parks, hotels, campings. Carts are the ideal choice for lodging and leisure structures.
If you would like to give your activity a new look with one or more carts, call as at +39 055 919431 or write us at info@streetfoody.it!