StreetFoody: we drive food on the road
StreetFoody is the brainchild of a team of experts specialised in constructing street food vehicles for over sixty years. At StreetFoody we construct our vehicles entirely in-house at our headquarters in the heart of Tuscany. Design and quality have always been our standout features, which is why our vehicles are customisable and ready to meet any need.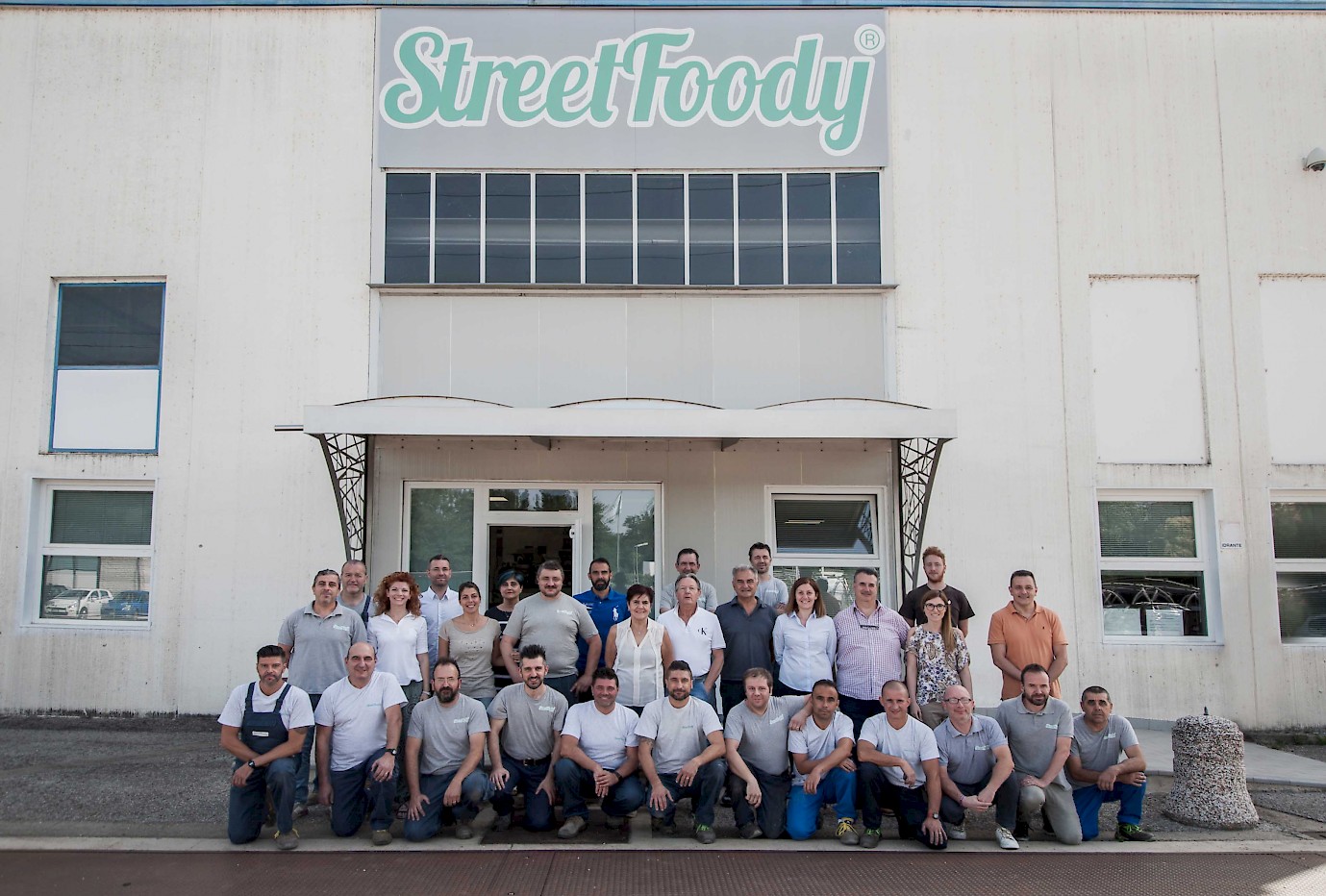 12,000 SQM SPECIFICALLY FOR VEHICLES
StreetFoody is based in Terranuova Bracciolini, in the province of Arezzo, just a short distance from the Valdarno exit on the A1 motorway. A location that is extremely easy to reach. Our factory covers over 12,000sqm. In addition to the workshops where specialised workers construct the vehicles, 50% of the remaining space is dedicated to offices that are always open to the public via appointment, and a spacious showroom where customers can enjoy a firsthand experience of thevehicles we produce exclusively in-house.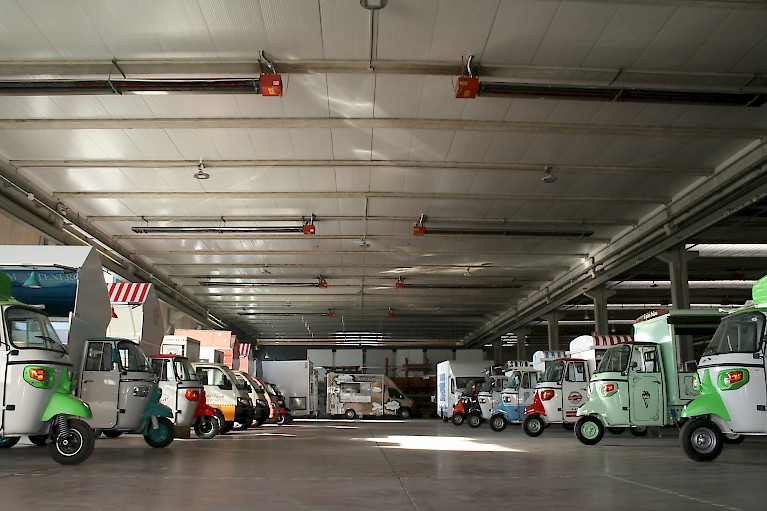 NUMEROUS EXPERTS AT THE SERVICE OF ONE PROJECT

All the professionals that make up the StreetFoody staff are highly specialised: from the technicians that develop the projects, to the graphic designers who customise them and the skilled workers who build them.

Our vehicles are tested and approved for special retail purposes, an essential requirement for selling food products in public areas. All our vehicles meet current standards, are supplied with the relevant certification and manuals for the systems installed and are covered by a guarantee.

And that's not all: at the end of the production process, we offer a training course on how to use the vehicle correctly, as a stress-free customer is a happy customer.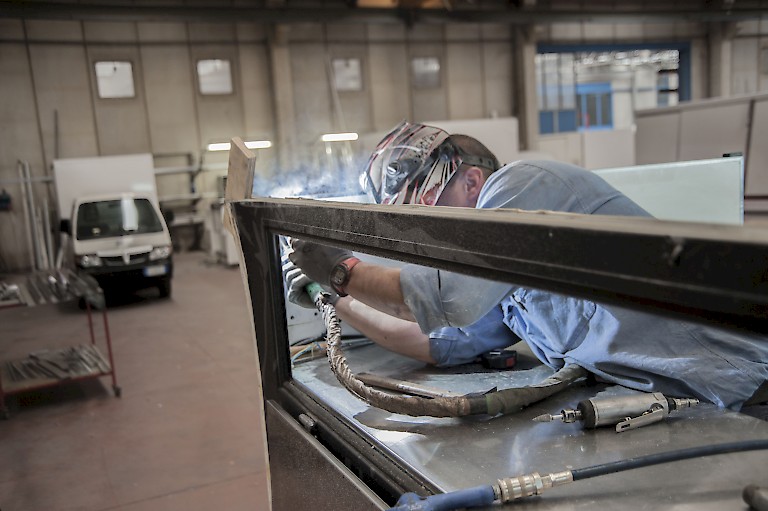 TURNKEY OR CUSTOM-MADE?
Numerous skilled workers focused on a single goal: to built and put on the road high-quality vehicles that comply with all current food safety standards. For StreetFoody, though, it is also important to meet the needs of all kinds of customer. This is why there are two different vehicle purchase options: a turnkey solution for those who can't wait to get their business on the road, and a fully customised option for those who want a tailormade vehicle.
In both cases, our delivery times are minimal, as the StreetFoody team's advanced level of specialisation allows us to create both turnkey and custom-made vehicles with extremely short turnaround times.
MADE IN ITALY QUALITY RIGHT ACROSS THE GLOBE
Made in Italy doesn't just mean refined, classic design, but also superior quality and tradition. That is why foreign customers looking for a solution that combines style and reliability choose our vehicles.
We offer all-round expertise: from the vehicle's design to its delivery. Our multilingual team is always on the frontline, ready to meet customers' needs. So, you can find us at local dealerships and all the main sector tradefairs.
And if you'd like to visit our production line, the doors of our construction plants are always open. After all, this is where our vehicles leave to serve the streets of the world!