NEW NP6 FOOD TRUCKS: HIGH PERFORMANCE AND UNRIVALED STYLE
February 21, 2022
The NP6 food trucks are the most recent models of the StreetFoody family and have enriched our offer with a range of small but extremely efficient and performing vehicles. These vehicles are able to satisfy the needs of all our customers, even the most demanding ones!
Both the Porter NP6 Flò and the Porter NP6 Oyster are very high-performance vehicles: they are compact and manageable, but also spacious enough to accommodate two people, both on the move and in the work phase, giving a considerable advantage in the management of the whole activities. They are also extremely versatile: they have a bi-fuel supply, therefore offering the possibility of saving on refueling costs, but at the same time they allow you to travel long distances in comfort and convenience, becoming the ideal ally for all activities on wheels and for those who dream of taking their business everywhere.
Thanks to the wide choice of customization, they are available in various configurations.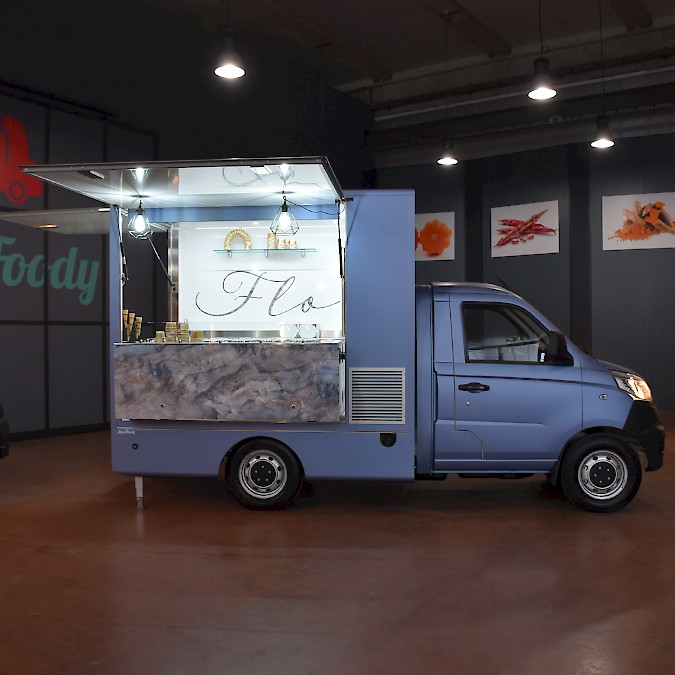 The Porter NP6 Flò is the vehicle that we recently presented in our showroom in its Gelato setup. Thanks to the strategic height of the counter, it allows children to be served very comfortably, transforming the preparation of the product into an engaging and close moment with the customer. The vehicle is also designed to accommodate the Pizza set-up: it is equipped with a side and rear cover to offer shelter to customers both when ordering and when consuming, and the large spaces onboard allow to host a professional oven and the necessary equipment to be able to carry out your business in the best possible way.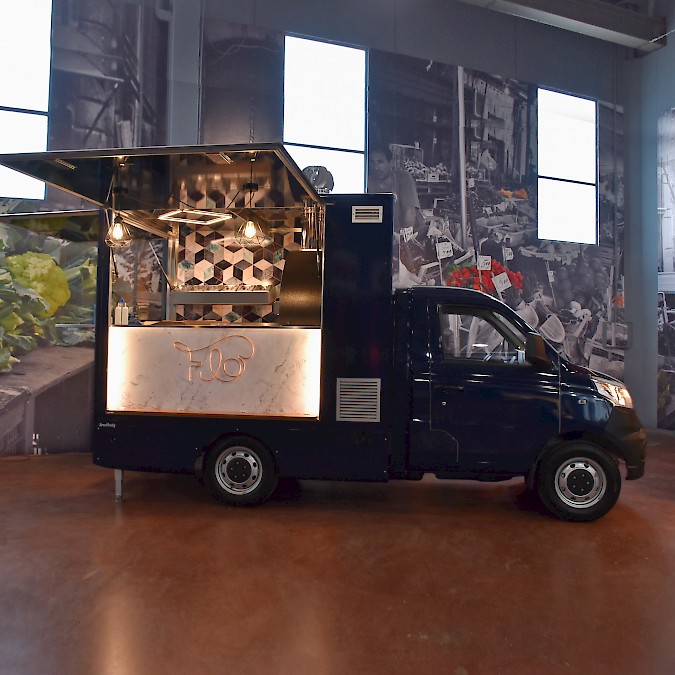 ThePorter NP6 Oyster is instead characterized by a rounded and vaguely retro design that makes it one of a kind. The vintage flavor of this model makes it an eye-catching and immediately recognizable vehicle, perfect for getting noticed and capturing the attention of customers who are more attentive to the style details that make the difference. Thanks to its innovative opening, it adapts perfectly to food settings and traditional cuisine, offering a unique solution for many types of business.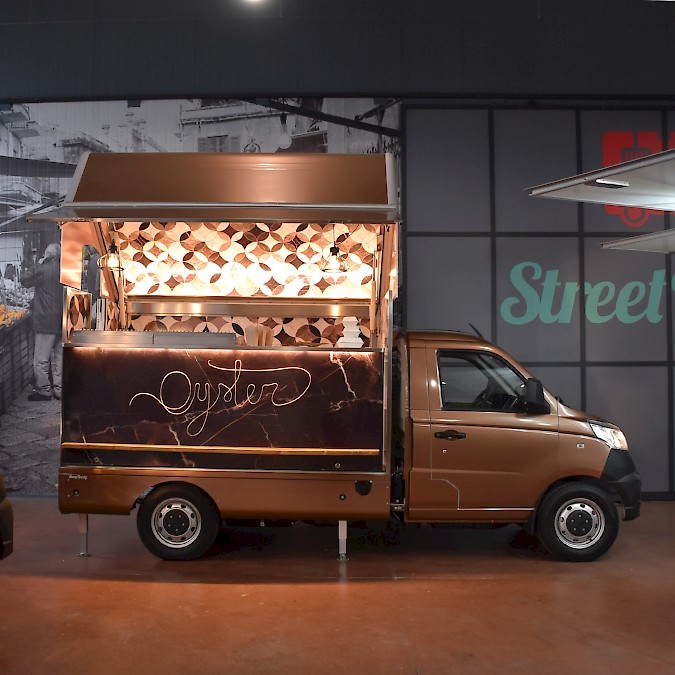 Furthermore, both vehicles prove to be excellent tools for delivery and takeaway activities, which have become increasingly popular in recent times. This allows customers to expand their offer and always keep up with market needs.
For more information on our NP6 range, do not hesitate to contact us: info@streetfoody.it