Mandarin Oriental, Lake Como chose our Ape Pizza
September 22, 2020
The Mandarin Oriental hotel, Lake Como chose our Ape Pizza to present to its guests the gourmet pizza of Chef Vincenzo Guarino.
To find out how the Ape Pizza integrates into the services of the five-star hotel, we interviewed Chef Vincenzo Guarino.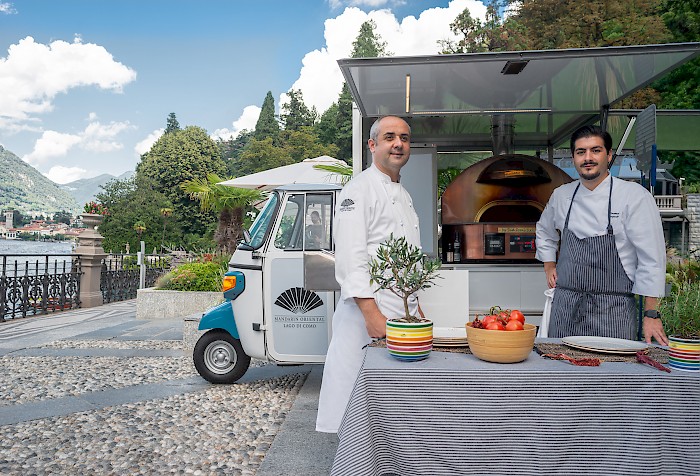 Why did Mandarin Oriental, Lake Como decide to enrich its services with a food truck?
Mandarin Oriental, Lake Como decided to present the Ape Pizza to its guests following the enormous success of last season. In 2019 we relied on a rental service and the idea immediately appealed to both the staff and guests of the resort.
This initiative immediately attracted great interest and increasing demand and so we decided to rely on StreetFoody to buy an Ape Pizza. A truck which was adaptable to the needs and could attract the attention of internal guests of the resort but also of a wider audience.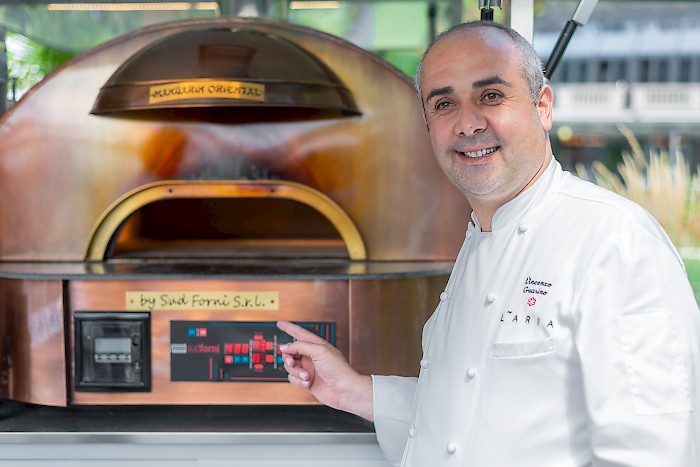 In particular, why an Ape Pizza?
The idea of ​​buying an Ape Pizza comes from my Neapolitan origins, pizza is part of my childhood and culture. Since I was a child, thanks to the family wood oven, I started experimenting with doughs, leavening and new innovative combinations. Furthermore, most of the kitchen staff is Neapolitan and therefore thinking of offering our guests a menu entirely dedicated to gourmet pizza was an almost natural choice.
CO.MO Bar & Bistrot customers can also see the Pizza Chefs at work and take part in "pizza making" lessons surrounded by the breathtaking landscape of Lake Como.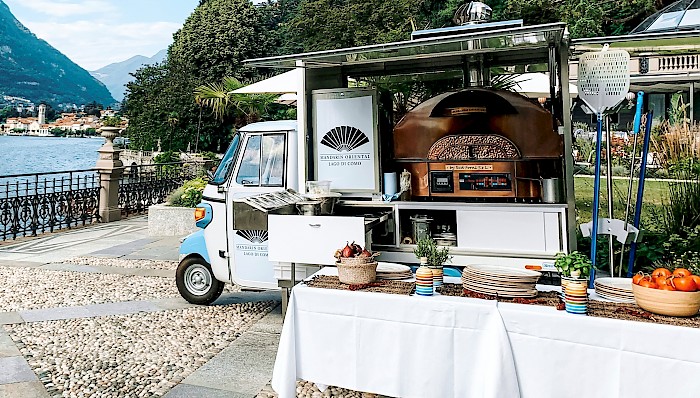 How is the Ape employed?
The Ape Pizza is an important point of reference for our new "Masters of Pizza" initiative - a series of evenings dedicated to this incredible traditional Italian food. Together with the best Pizza Chefs in Italy, every Monday until 12th October I will present a tasting menu that includes a selection of the best signature pizzas by the Chef of the week and one of my special pizzas.
The 48-hour leavened pizza manages to perfectly frame my creative and more traditional vein, thanks to the choice of high quality raw materials such as flour and organic tomatoes.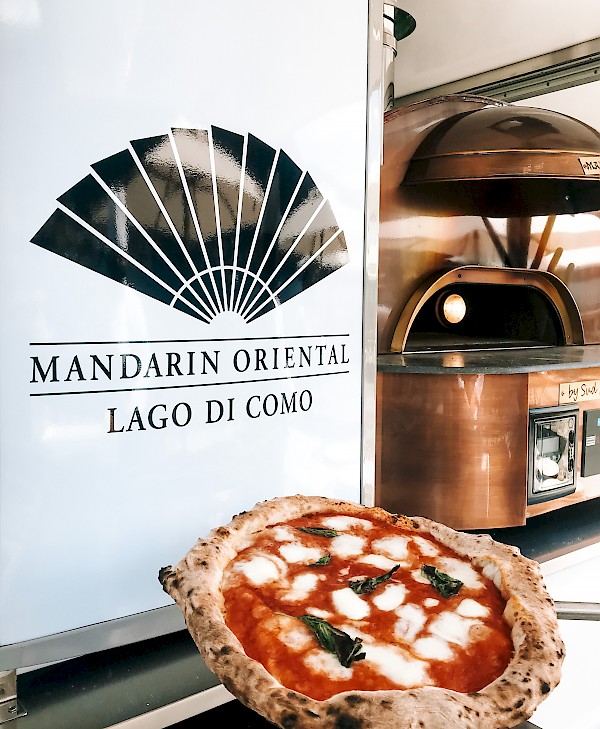 Why did you decide to rely on StreetFoody? How would you describe the experience?
I thought about StreetFoody because I have known the company for a few years and I was able to create my Ape Pizza according to my needs.
We were able to create a unique food truck tailored to our needs thanks to the possibility of inserting exactly the electric oven I wanted, customize the color to reflect the brand of Mandarin Oriental, Lake Como and also add the logo.
The feedback received from this initiative has been very positive and has also raised great interest from the media.