How to enhance outdoor spaces of accommodation facilities with street food vehicles
February 12, 2021
Street Food Vehicles are strategic and sustainable solutions to make the most of the outdoor spaces of the accommodation facilities. Let's find out three ways in which the outdoor spaces can benefit from the use of the vehicles.
1. Create a kitchen service on wheels
Street food vehicles are creative and flexible solutions that allow you to exploit the potential of your business, so that you can rethink the area of the hotel in a whole new way.
For example, after a pleasant day at the beach, customers can enjoy a tasting of selected wines in the most suggestive and panoramic corner of the Resort, thanks to the Ape Piaggio.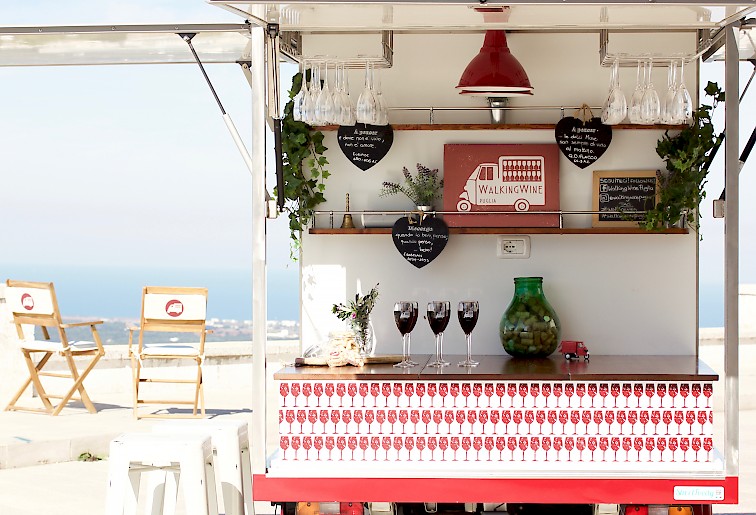 2. Organize unique and original experiences
All the areas of the hotel can be transformed into occasions to create emotional experiences for the guests. Street food vehicles amplify this potential to open spaces, where it is possible to organize moments of entertainment and unforgettable experiences!
With the Ape Pizza you can organize tastings and show cooking to entertain guests with evenings dedicated to this incredible dish of the Italian tradition.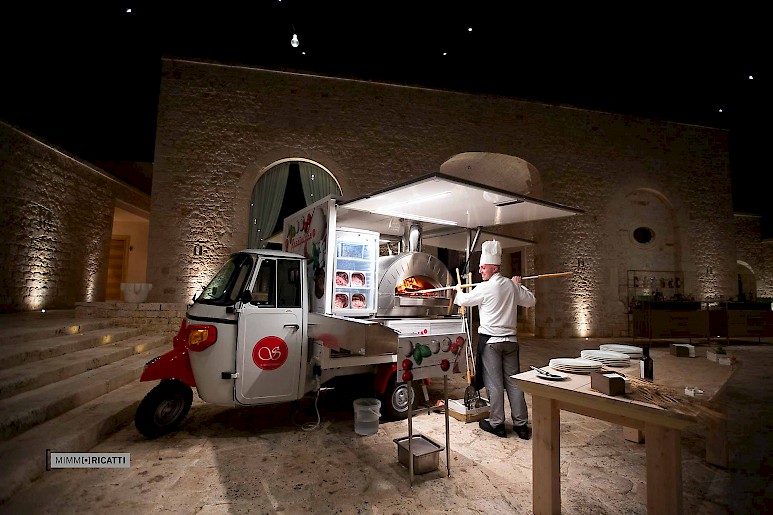 3. Optimize the aesthetics of outdoor spaces
Many hotels have wonderful outdoor areas where they would like to offer gastronomic services without resorting to the construction of permanent structures. This often happens when the aesthetics of spaces is particularly curated and it becomes necessary to find solutions to offer impeccable services without altering the beauty of the environment.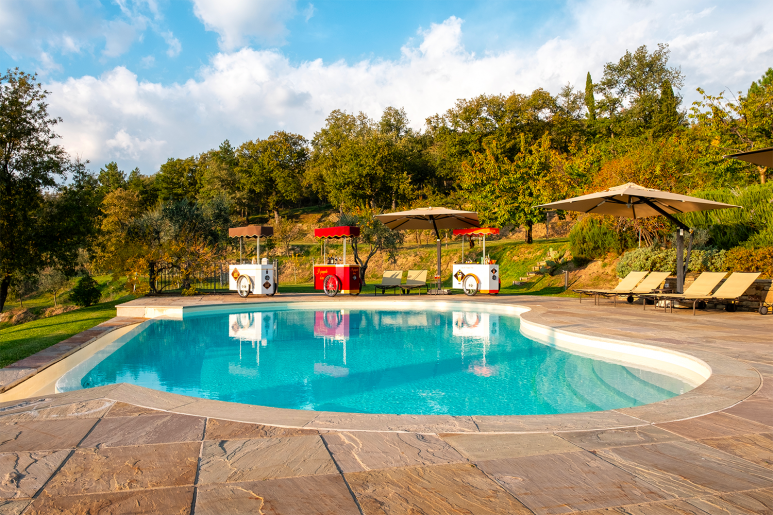 Thanks to street food vehicles you make the context even more distinctive, while offering high quality services! This is the case of the pool area: thanks to ice cream vehicles, such as the Gelato Cart, you can make your guests' summer even cooler and more pleasant, by offering a delicious ice cream by the pool.
To know more, contact info@streetfoody.it!