Ape Ritivo and Ape Pizza, the specialties of Relais Il Santissimo
March 17, 2021
How to make an event within a breathtaking setting even more unique? The team of Il Relais il Santissimo, a wonderful late 17th century farmhouse located in the heart of Apulia, tells us about their business and new activities.
What are the main activities of Relais Il Santissimo?
For ten years our company has been active in the catering and event sector. In particular, we create luxury-style weddings, aperitifs, private events and corporate events.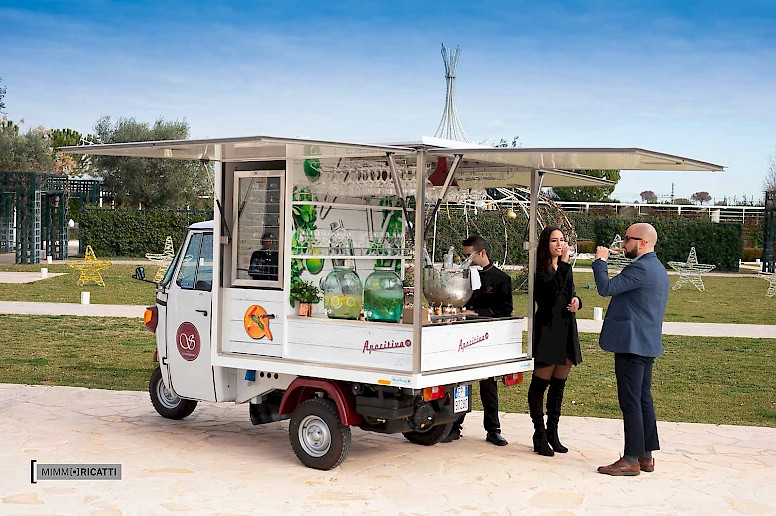 Why did you choose to access the world of street food?
Thanks to street food we have the opportunity to offer a new and original service, which allows us to break out of the classic schemes of the standard concept of event.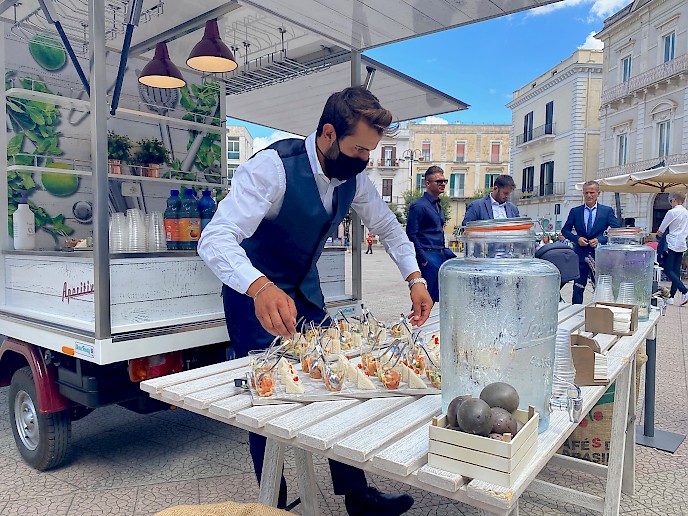 Why was the Ape Piaggio chosen?
The Ape is the Italian icon par excellence and we have chosen two Ape Piaggio for the symbolic value that they represent.
How are the vehicles used?
With the Ape Ritivo we expand the catering offer during weddings. We arrange a banquet near the church and we offer a beverage and finger food service to newlyweds and guests at the end of the celebration.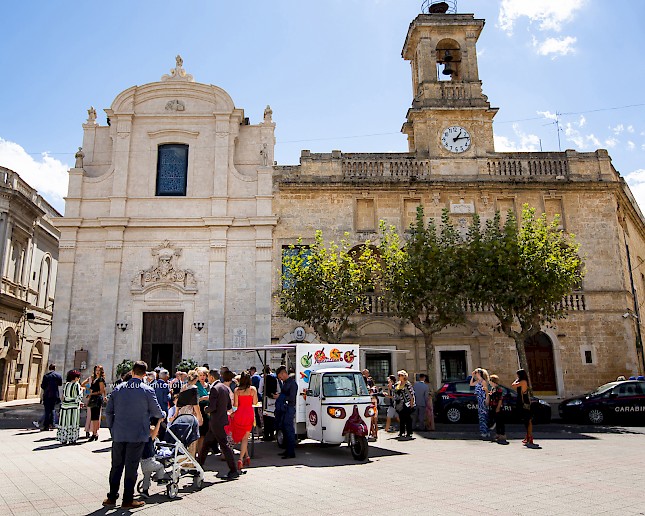 The Ape Pizza, on the other hand, is used to animate the after-party. Thanks to its itinerant wood-fire oven we always amaze guests and newlyweds with top quality pizzas!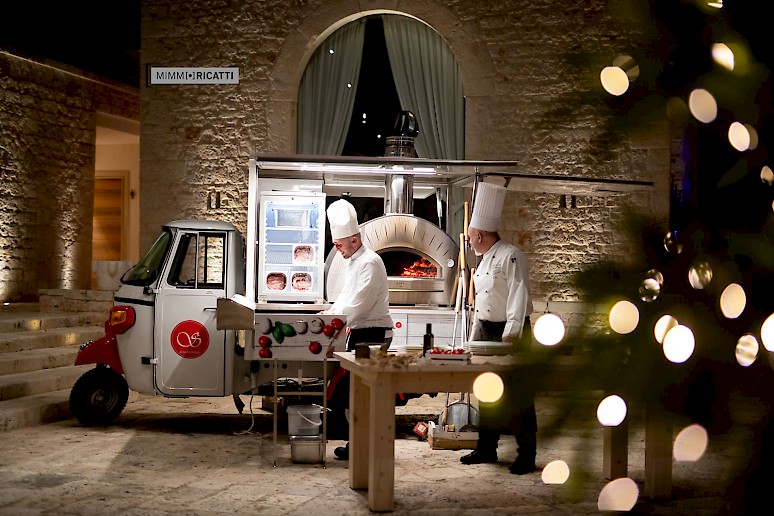 What's in the future of Relais Il Santissimo?
Thanks to street food vehicles, we have recently created a new catering service for a variety of high-level locations. The Ape Piaggio, our executive chef and qualified staff guarantee the highest quality and success of the event!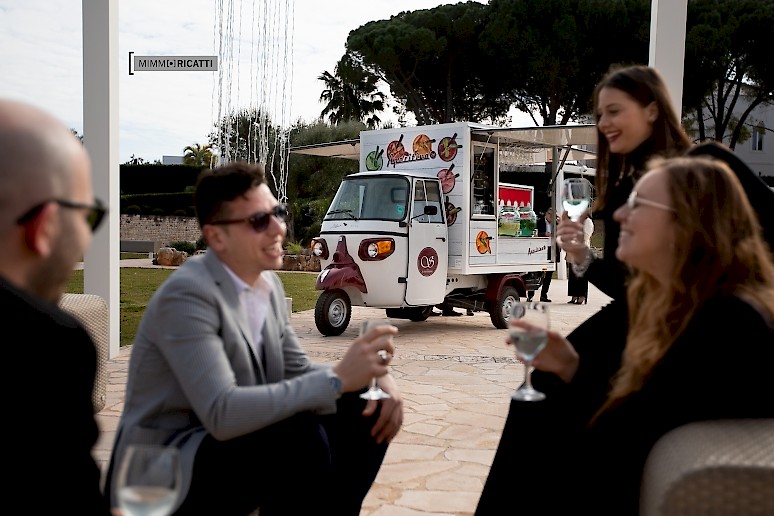 How was the experience with StreetFoody?
We were happy to visit StreetFoody's headquarters in Tuscany. The team of experts guided us around the factory to see all the possible solutions for the vehicles. Thanks to their suggestions, it was easy to design vehicles that perfectly matched our expectations and needs.
Furthermore, we noticed a strong passion among StreetFoody's professionals, which is reflected in the attention to details and in the quality of materials!