ApeWine: Tuscan wines on the road
July 14, 2020
How to promote local excellences in this period?
The wine producers Association Grandi Cru della Costa Toscana, which brings together more than sixty wine producers, with the event agency Event Service chose a Ape Piaggio for a territorial marketing project aimed at promoting the wines of the Association.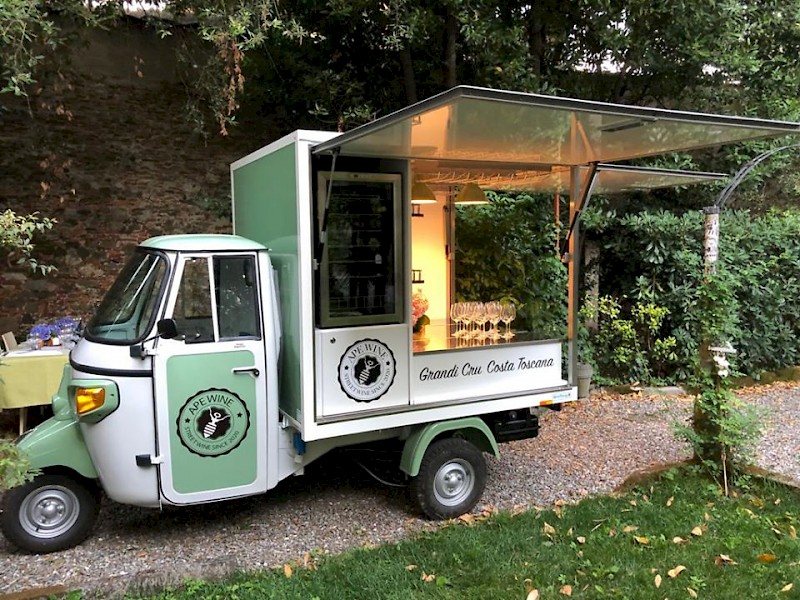 ApeWine, this is the name of the Ape set up to be a real wine shop on the road, aims to bring the wine of Tuscan producers to enthusiasts thanks to activities on the road and partnerships with prominent events of the Tuscan summer.
As Alessandra Guidi, Event Service Project Manager tells us, "ApeWine is the result of the meeting of the two excellences of the Tuscan coast: on the one hand the Ape, on the other the Association Grandi Cru".
The choice of the Ape, however, also has a symbolic meaning: "in this moment of restart, we chose a vehicle that was the symbol of another restart, that of post-war Italy. The Piaggio Ape in fact embodied the acceleration of Italy ".
ApeWine carries the indication "Since 2020! on the side, "to highlight the restart after a difficult start of the year"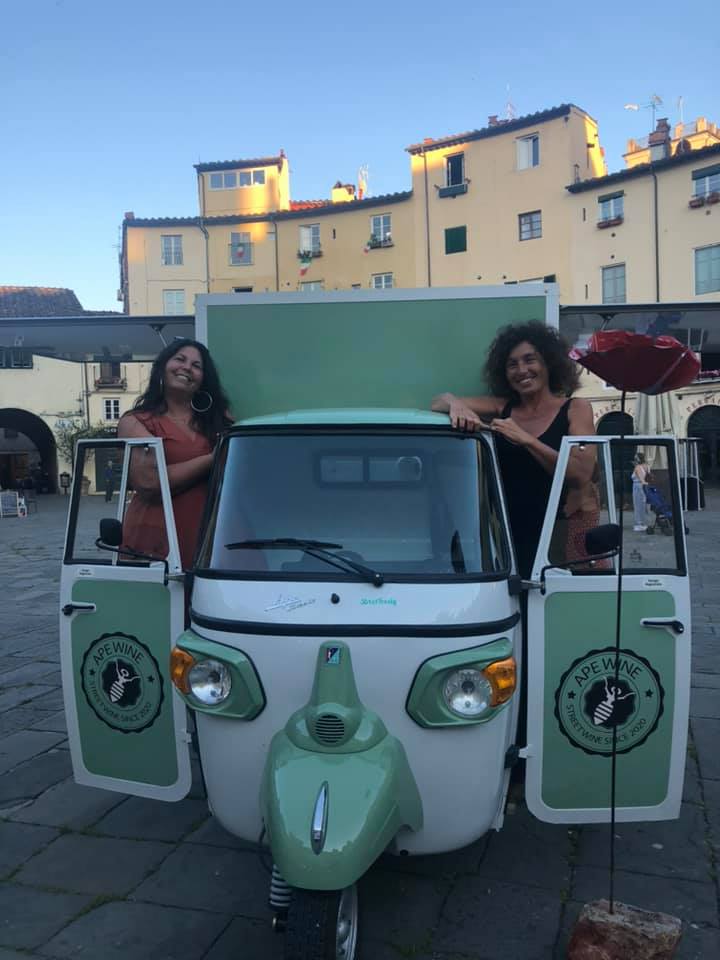 Ape Wine started its activity on the first weekend of July in Lucca, with an event in the square. His commitments organized throughout the summer around Tuscany, between squares, public and private events.
Thanks to partnerships with prominent cultural events, ApeWine will be at the Puccini Festival in Torre del Lago, at the Carnival Citadel of Viareggio and again at the theater square in Lucca.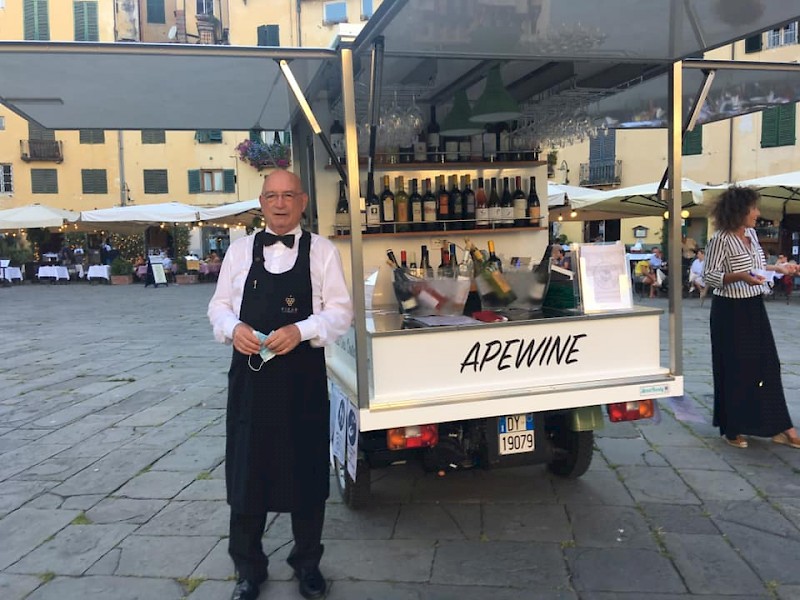 ApeWine is not only aimed at promoting Tuscan wine excellence at events, but also through catering and tasting activities, as well as home delivery and direct sale of bottles.
The formula of the ApeWine, the itinerant wine shop, is a truly flexible solution, capable of adapting with style and determination to the needs dictated by the period in which we are living.