Take pizza on the road with a street food truck!
April 15, 2019
Pizza is widely loved: few people can resist its fragrant crunchiness, melted mozzarella and the saucy filling. And now can be served not only in restaurants, but also on the road thanks to our pizza food trucks!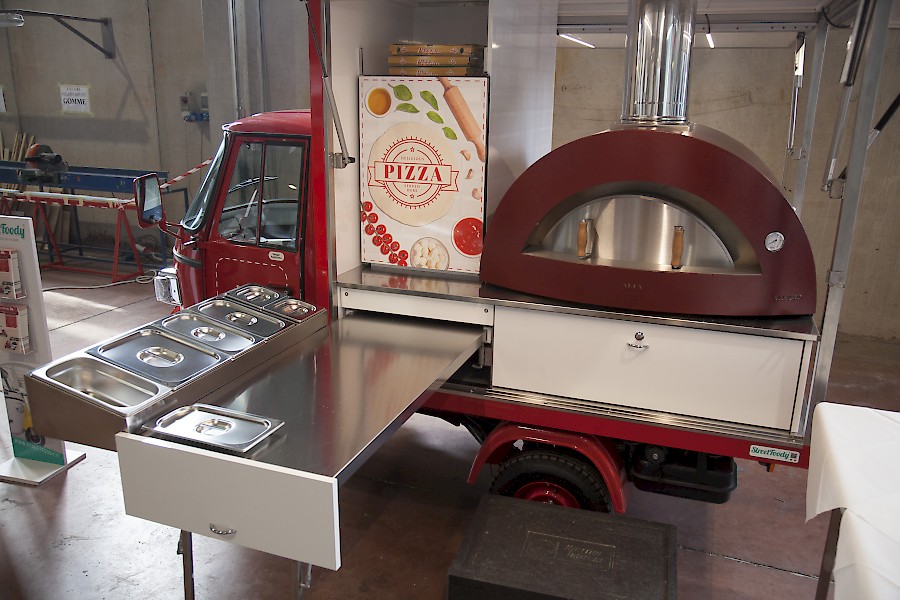 Did you know you can set your favourite truck to serve pizza? LYou can chjoose one of our classic models, Ape, Porter or foodtruck and start your adventure as a pizzeria on the road.
A wood fire oven can be installed on each of the models, in order to let you bake pizzas in the most traditional way. Spaces can also be arranged to make pizzas preparation easier and guarantee the correct stock of ingredients.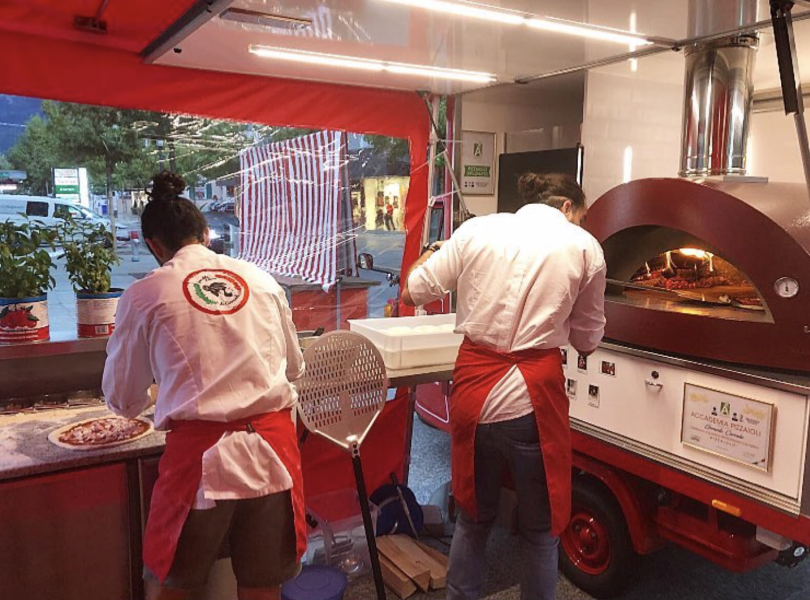 On the pizza trucks there's a place to stock wood but also for pizza dough, sauces and ingredients. And a wide work table to roll pizza dough.
There are many clients who chose a pizza truck to take the Made in Italy on the roads of Europe. Specialità italiana da Gerardo chose an Ape to carry his Neapolitean pizza on Swiss roads. A small truckwith a big personality and able to bake fragrant pizzas.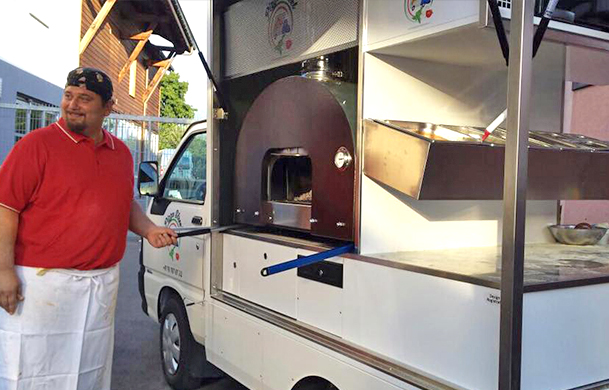 Pizza Street in Schmerikon, in Switzerland, carries on a Porter Piaggio the original pizza. And not only, it also bakes traditional panuozzio. All prepared with fresh ingredients and artisianal expertise.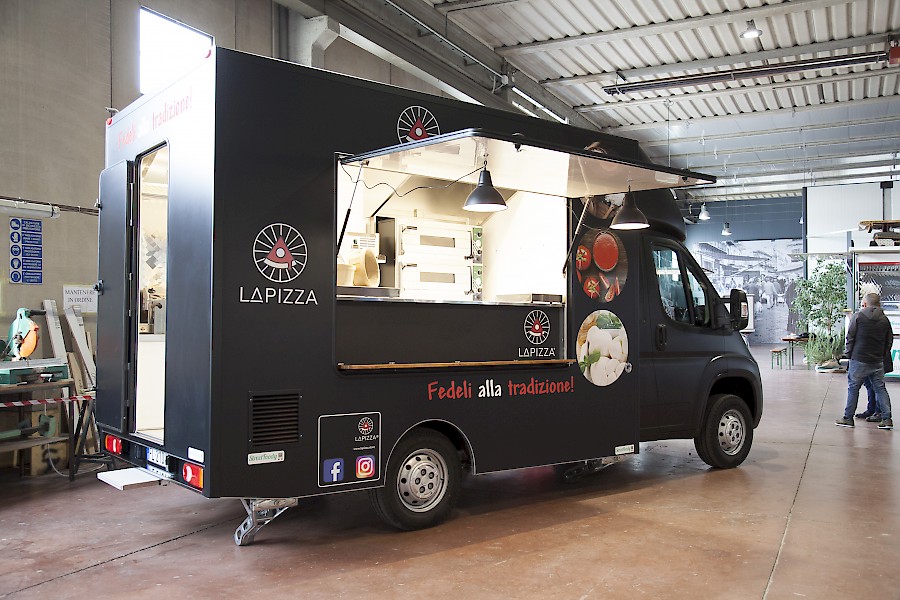 Foodtrucks are perfect for pizza and make it possible to have a real pizzeria on wheels.
If you too would like to become a streetfooder, contact us at +39 055 919431 or at info@streetfoody.it. And you wish to know more about pizza on the road, follow us: many news are coming!