ANTONIO AMATO'S FOODTRUCK: AN HISTORICAL PASTA BRAND ON THE ROAD
July 29, 2019
Antonio Amato is a historic brand from Salerno that produces pasta with 100% Italian wheat. Since 2012 it is part of the Di Martino Group, together with the brands Pastificio Di Martino and Pastificio dei Campi.
And with the entry into the group, in 2013 the brand has been relaunched and today it also moves through Proximity, a project that involves the three pasta brands and contributes to projects into the future the business model of a historic company, with over a hundred years of history and three generations of master pasta makers.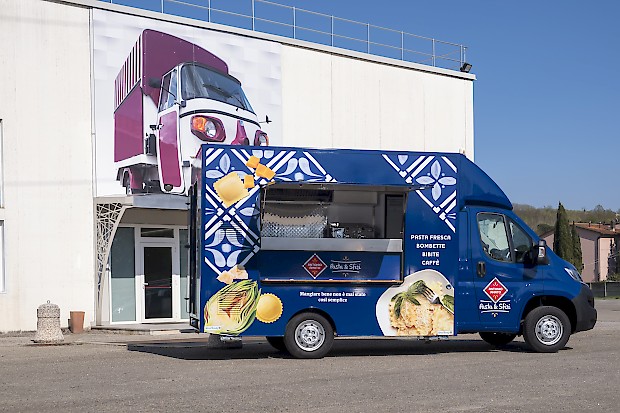 "The way that consumers interact with the brand has changed a lot in recent years and therefore the approach of companies must change," explains Sara Pupin, General Manager of Proximity in the Di Martino Group.
"The purpose of Proximity, in fact, is to be closer and closer to the consumer. And street food goes very well with this desire. The food truck is a mono-brand store, but on the road: this way you can really reach the consumer, wherever it is", continues Pupin.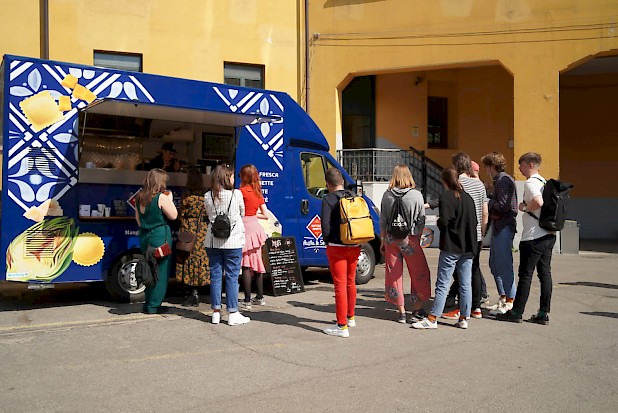 Right from the start, in fact, the food truck solution proved to be perfect to meet the different needs of Antonio Amato and the entire group.
"The vehicle gave us the opportunity to raise awareness about the product and the brand, as well as to let consumers taste the product. Depending on the days of the week, the times and locations where the food truck stopped, we were able to interact with very different customers. We were also able to participate in any kind of event: from corporate parties to festivals" says Sara Pupin.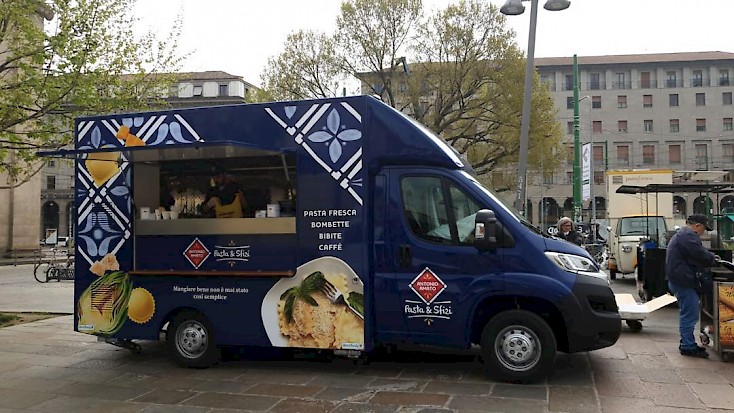 The Antonio Amato food truck will be our guest during the Open Day on September 30th to tell why the brand chose a vehicle for street food that was "a marketing tool to learn about the brand, but also a way to test the product connected to the consumer and gather direct and unfiltered feedback from intermediaries; and, last but not least, a source of profit ".
For information on the Open Day of September 30th, contact us at info@streetfoody.it or at +39 055 919431!