NEW E-BIKE: GREEN MOBILITY WITH HIGH PERFORMANCE
September 26, 2022
From 22 to 26 September, the StreetFoody team arrived in Turin to participate in the Terra Madre Salone del Gusto 2022 event. Between a conference and a tasting, we met many people and discussed the environment, nutrition… and the tools needed to the transition to greener mobility! Precisely for this reason, we could not fail to introduce you to some great news: the latest addition to the StreetFoody family, our new E-Bike, is the perfect ally when it comes to respect for the environment and good food!
The E-Bike uses safe and intelligent technology for more sustainable mobility. It adapts perfectly to the needs of large cities and effortless travel by means of electric traction. The folding worktop offers the exceptional opportunity to amaze and engage customers with demonstrations and culinary shows, giving space to innovative and original strategies for exhibiting their products and services.
Plus, it fits everyone with 0 effort! With an electric bike it is easy to move through the traffic of the city and reach places of great tourist value, without forgetting that it can also be used on cycle paths, pedestrian crossing and restricted traffic roads. With the support of the electric motor, no path will be tiring!
Let's deepen its main features:
ZERO EMISSIONS
Working on a comfortable electric bicycle knowing that you are contributing to the protection of the environment? The E-Bike is the ideal way to make the transition to more ecological mobility! Free of fossil fuels, it is able to guarantee zero emissions without sacrificing the best performance in any path.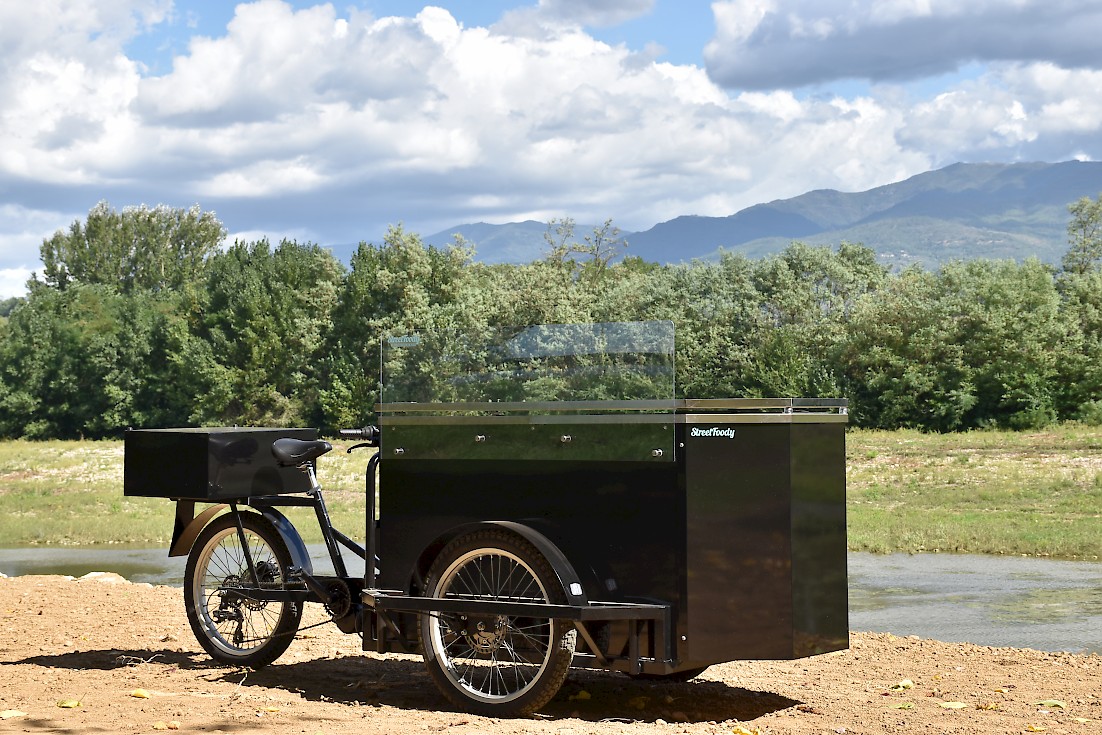 TECHNICAL FEATURES
The E-Bike has an external metal structure and a stainless-steel counter and sink with a fully compliant loading and unloading tank. The 100-liter cold room, in addition to the large capacity, guarantees total autonomy during the movement and work phases with a negligible power cost. Moreover, the worktop has a lowered area to insert additional accessories – such as fryers, display cases, electric plates, or carapine – for the sale of various categories of products, such as ice cream or poke.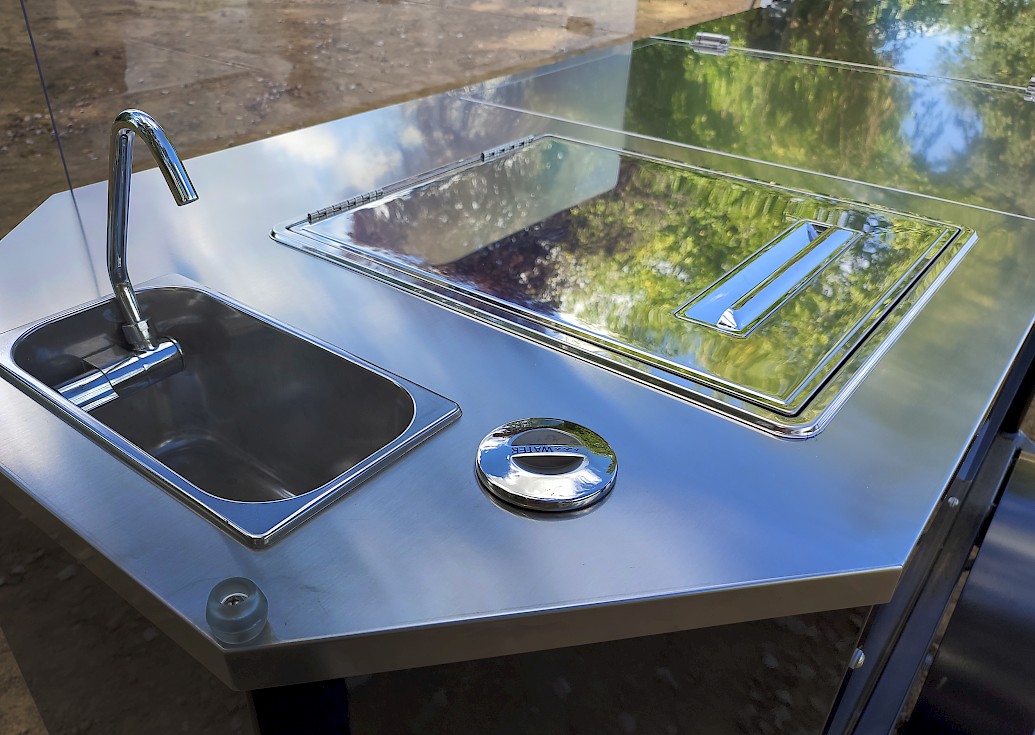 CUSTOMIZABLE LAYOUT AND GRAPHICS
An E-Bike is forever… but with an interchangeable set-up! It is possible to equip yourself with 2 or more fittings that will be mounted on your electric bike easily, so as to continuously renew your business and save costs! The graphics are fully customizable and can transform the E-Bike into a winning communication tool for any type of brand.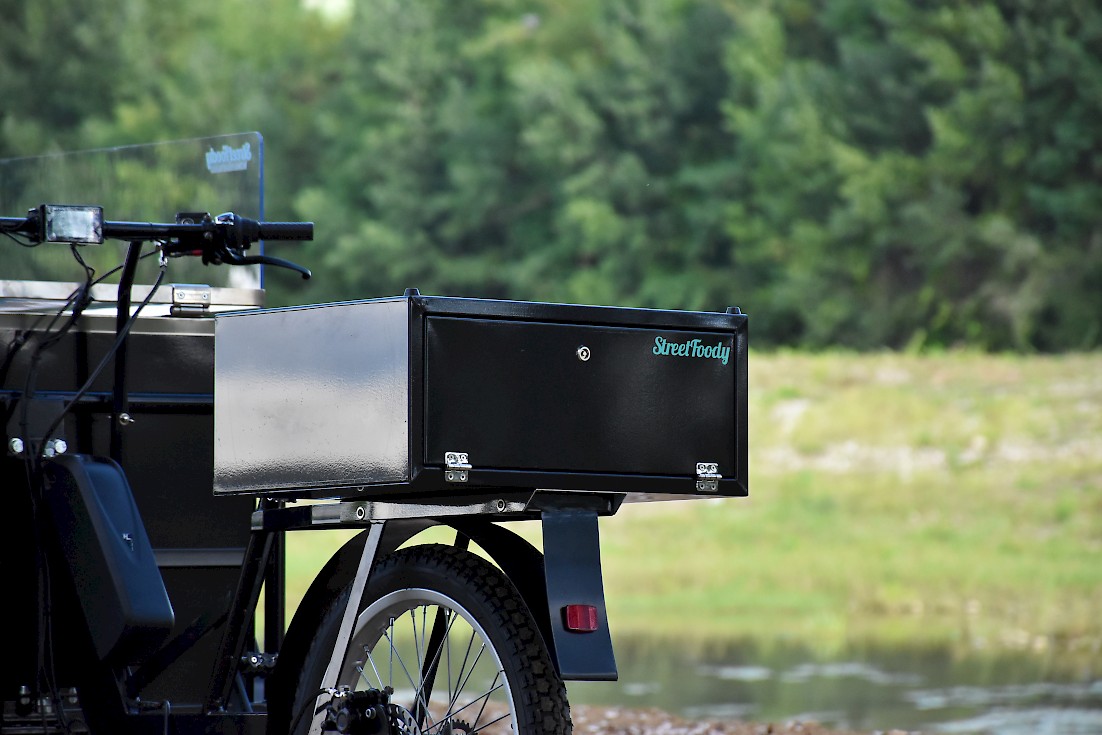 FUN GUARANTEED
Creating a moment of sharing has never been easier! The opening of the folding top allows you to double the size of the workbench and give customers a unique experience, having fun with them. Direct contact with the public opens the doors to countless possibilities to promote products and services in an original and engaging way.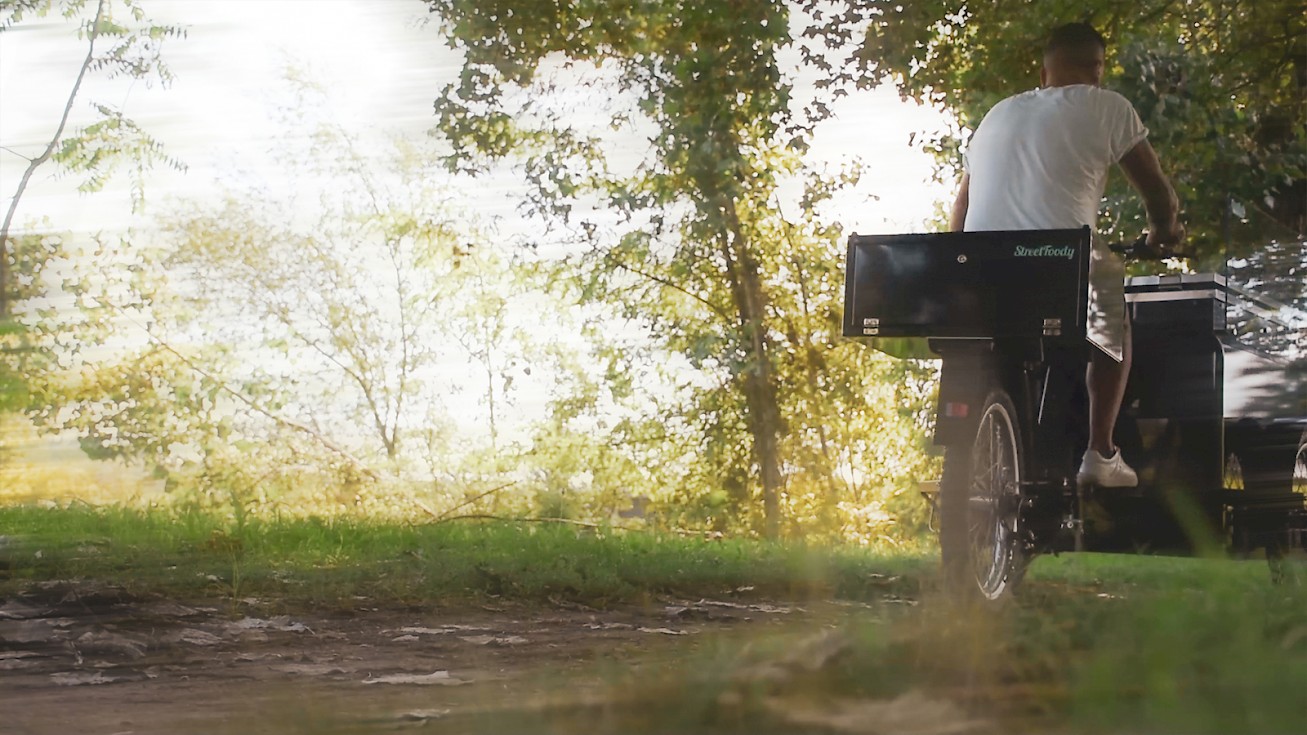 What more could you want? Don't hesitate to contact us!
Ask for a quote for the new E-Bike and discover all its advantages!
Tel: +39 055 919431
E-mail: info@streetfoody.it
Address: www.streetfoody.it