Porter: versatility and freedom of movement
December 7, 2020
The Porter is a vehicle that combines the style of Made in Italy with the solidity of a vehicle designed to travel over long distances, but always in comfort.
The Porter, in fact, has great autonomy of movement and allows you to travel throughout your country to take part to events and festivals. Its compact structure, however, makes it an agile vehicle even in the city.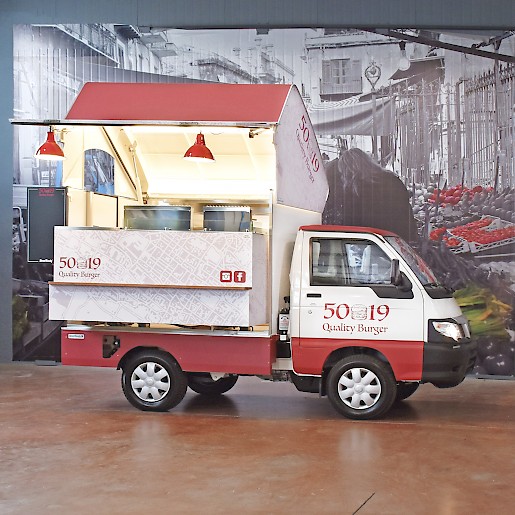 For this reason the Porter is the right solution for those who want to bring their business on wheels, without limiting themselves in any way. From city streets to long journeys, the Porter is an easy solution to drive.
To better adapt to the different needs of customers, the Porter is also available in different models and equipments.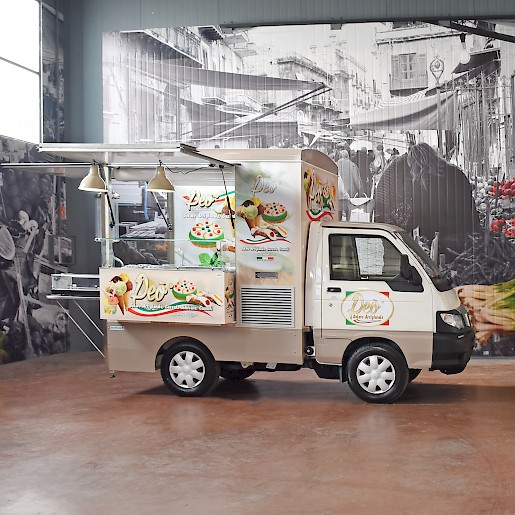 The Porter Flò is ideal for taking ice cream on the road, even on long distances.
The Porter Oyster instead features the iconic closure of the design developed by our team to allow one or more operators to work on board. Thanks to the flexibility of the model, it adapts to many different types of business, from food to merchandising.
Finally, the vehicle is also suitable for the pizza equipment with a professional oven on board.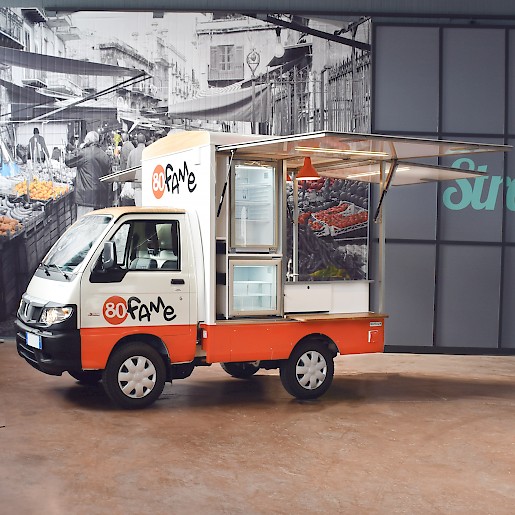 At the moment, the vehicle is also proving to be an excellent ally for delivery and take away activities. It's also a great ally to businesses looking to kick start their activity next spring.
For more information on the Porter: info@streetfoody.it