Check out our new website!
February 28, 2020
One of our intentions for 2020 was to refresh the StreetFoody website. A couple of months later, here we are with a site that has been enriched with information to help you find the right vehicle for your business!
What exactly has changed?
First, we decided to give the vehicles all the space they need. This means that they are not only categorized according to the range, but also according to the equipments. This way you can discover all the characteristics of vehicles for pizza, ice cream, food and merchandising.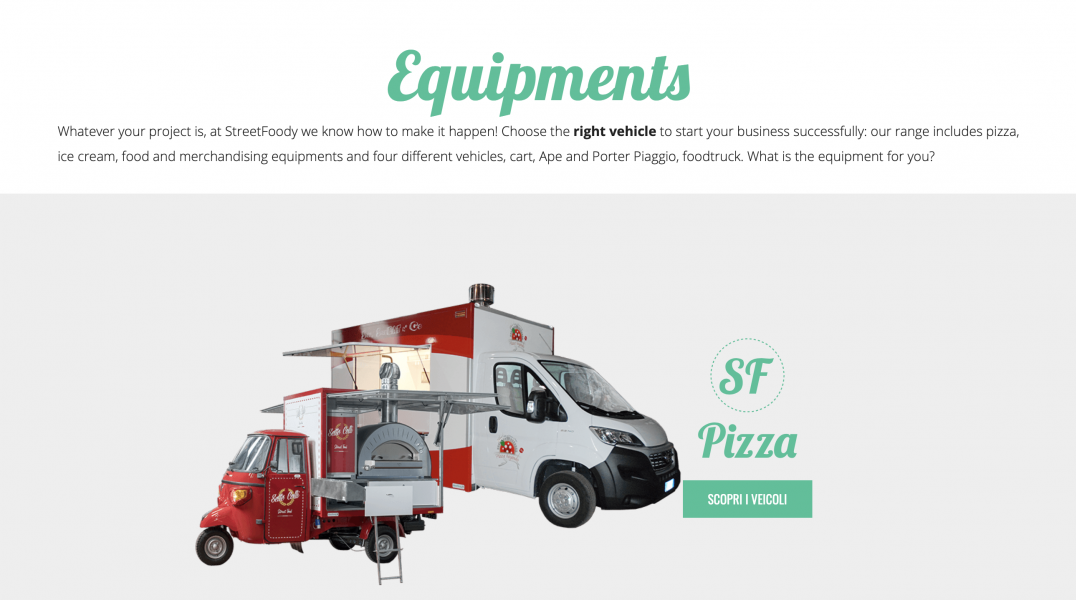 For each of the equipments you can find all the information you need to choose the most suitable vehicle for your type of business.
The second novelty is also linked to vehicles: now you can discover the projects we have created not only through the photo gallery, but also thanks to the video collection, to which a section of the site is dedicated.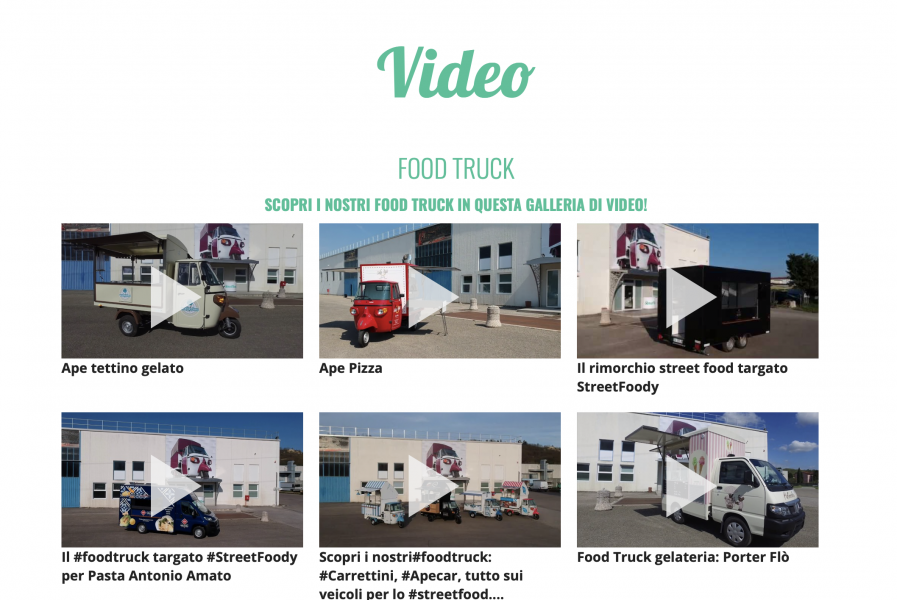 Speaking of videos, our homepage has also been renewed: in the foreground a video that tells about our company and our values.
If you want to find out more about us, there is an entire section of the menu dedicated to the company, with our history, but also what has been said about us and an area about our partners, Italian and non-Italian companies with which we share the passion for quality and with which we organize special events and activities.
What are you waiting for? Check our website and let us know what you think!