Billi's Arezzo: a fleet with an American character
February 27, 2023
The Billi's Arezzo brand offers an original and youthful format inspired by the most authentic cuisine from the United States, but with the use of fresh and local ingredients. The interweaving of street food and Tuscan tradition is particularly visible in the scenographic presentation of their sandwiches, capable of convincing even the most demanding palates, so much so that they are recognized as the best hamburger joint in Tuscany and Italy.
To cover more geographical areas and reach all lovers of its famous sandwiches, Billi's Arezzo has chosen a fleet of food trucks with which it travels around Italy and collects memorable experiences in all the most exclusive events. At the Lucca Summer Festival, during Justin Bieber's concert, its sandwiches gladdened the expectation of thousands of fans. As well as during the Formula 1 National Grand Prix, at Bologna Sonic Park, Lucca Comics or Gardaland, to name a few!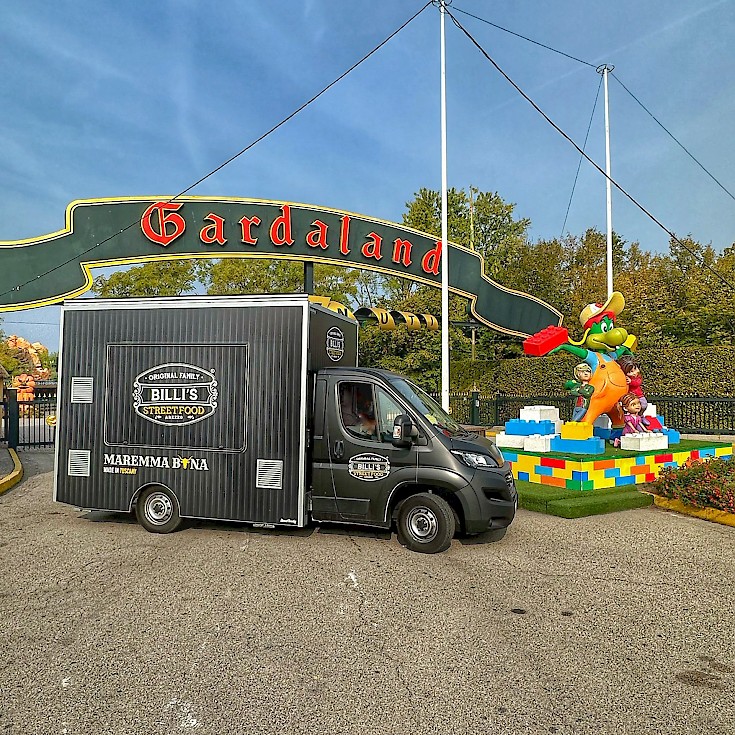 The great success of the Billi's Arezzo project was possible thanks to the combination of a series of winning factors, first of all the excellent quality of its culinary proposals. The partnership with Timanzo, a family of fourth generation farmers with particular attention to animal welfare and environmental sustainability, has made it possible to make Maremma meat known directly to the final consumer, and to make them appreciate its genuineness.
Furthermore, the courageous decision to expand one's business in an original way, experimenting with new trends and initiatives, also played a predominant role. Street food vehicles are a real promotional tool: with 2 Food Trucks and 2 Porter, Billi's Arezzo's chances of success have multiplied. The fleet has been transformed into a strategic channel for consolidating the brand and developing emotional communication, integrating perfectly with the values promoted by the brand. And through the development of captivating storytelling capable of involving customers, sales and visibility have also been supported and stimulated.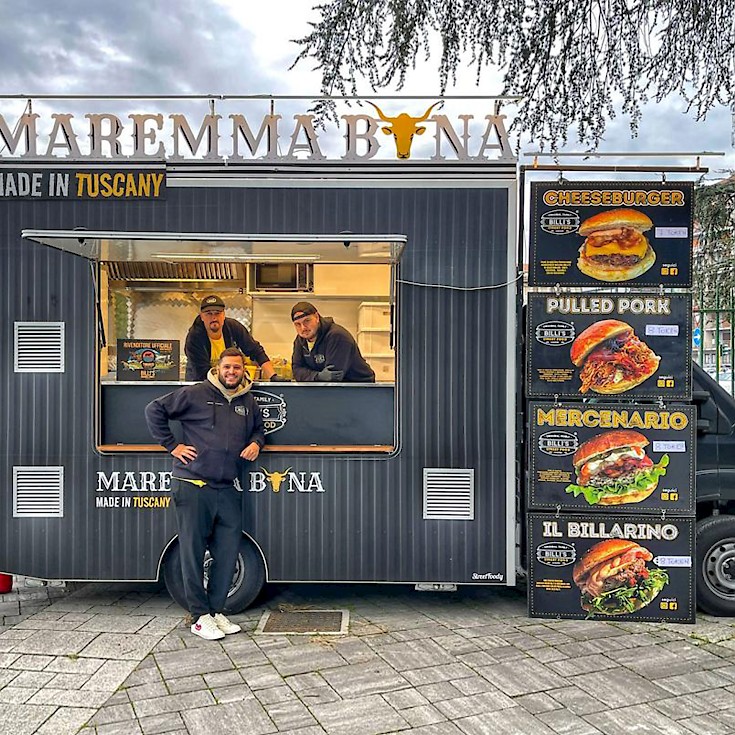 Still unsure why a brand should have a fleet of food trucks? Depending on the specifics of the company, the types of products offered and the geographical coverage to be achieved, it is possible to design a fleet made up of different types of food trucks or several examples of the same model. Come and discover the great advantages that our solutions on wheels can offer to your brand!
Via Poggilupi, 1692
52028 Terranuova B.ni (AR)
Tel.: +39 055 919431
E-mail: info@streetfoody.it