Cime di Rapa brings comfort food on the road
November 26, 2019
Cime di Rapa is a project created by Agenzia Formativa Ulisse, a professional training institution accredited by the Puglia Region.
The project stems from a specific need: after undertaking training courses about catering, young people often find it difficult to open a business. As you know, opening a restaurant is a very, perhaps too expensive operation.
From here, the idea of training young people in the catering industry, with the aim of supporting their entrepreneurial will and supporting them in the opening of a business.
Cime di Rapa therefore took the opportunity of a tender notice from Fondazione con il Sud to purchase two equipped Ducato Food Trucks.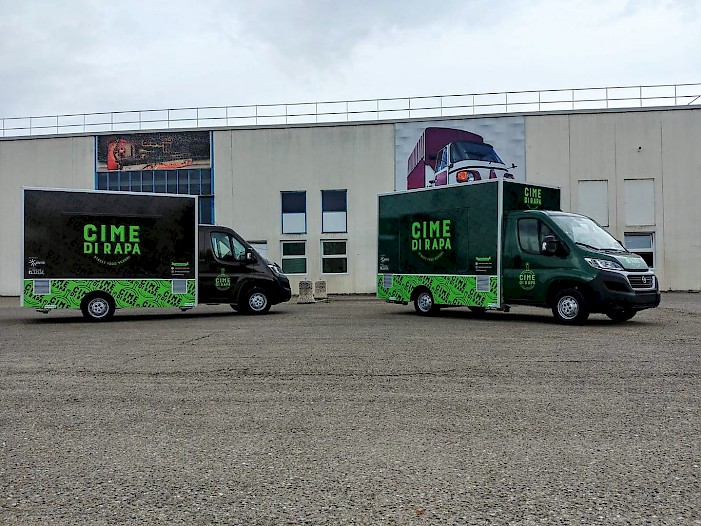 After attending a training course, students get the title of chef and are hired by the project partners to carry out the business on the two vehicles for street food.
The business model is succeeding, so much so that Cime di Rapa intends to buy other vehicles for street food to give to the future classes the opportunity to start a business on the road immediately after completing the training course.
"We bring comfort food to the street: the home food, the one we never find at lunchtime during the week", tells us Elio Dongiovanni, one of the founders of Cime di Rapa.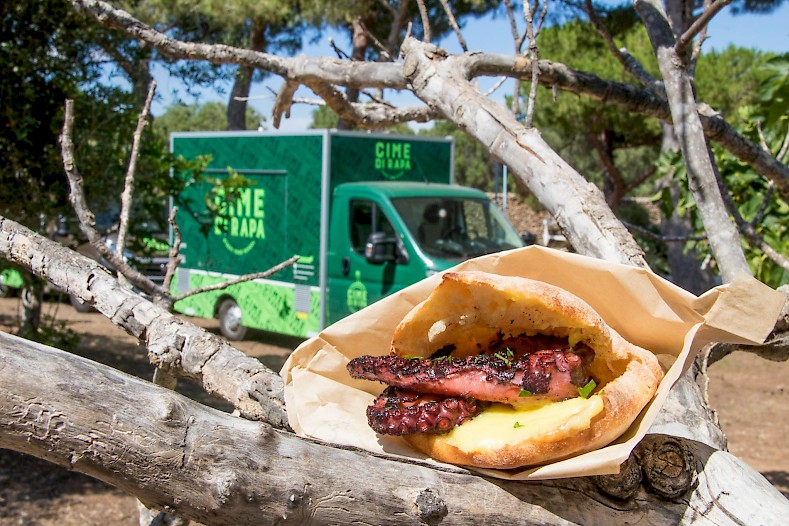 "To manage Food Trucks, the procedures are very important and the advantages are more than one: you have the possibility to choose the best locations where to go to sell, and build marketing strategies to catch the interest of customers" continues Elio.
"We noticed that the our restaurants benefit a lot from the Food Truck, which actually becomes a means of communication: it goes around Italy, people can see it, interact with it and it is often thanks to the Food Truck that they are stimulated to come and visit us at our restaurants ".
Events and catering services: here is where you will find the Cime di Rapa Food Trucks.
The menu has all the specialties that good Apulian cuisine tradition provides.
The main dish is Puccia, a crushed sandwich with a dough made from 100% Apulian semolina flour. The fillings instead touch all the strengths of the Apulian cuisine: sausages and turnips, horse, parmigiana, meatballs, octopus and cuttlefish.
The second Food Truck is built to offer pasta dishes: the menu includes orecchiette with different seasonings, such as turnip and anchovy or aubergine, but also legume soups or broad beans and chicory.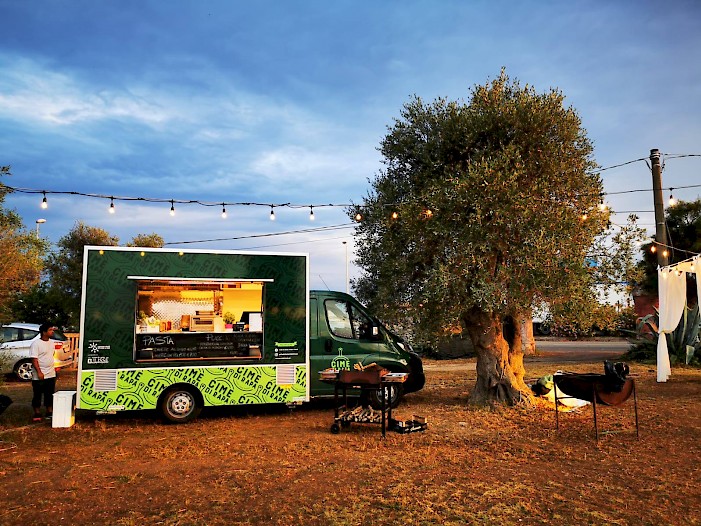 Cime di Rapa has created a project that is more than a supply chain, because it starts with training and leads to work. At the same time, it has created a capillary model based on the concept of franchising, with a chain that goes from mobile points to fixed points, being able to train the staff they are in need of in school.
If you too want to open a business on the road, write to info@streetfoody.it or call us at 055 919431 to receive information on our range of street food vehicles!