Ape pizza and food truck pizza: all you need to know
June 3, 2020
The Ape Pizza is one of the most loved food trucks by our customers, together with our range of food trucks set up as a pizzeria. Pizza is one of the most loved foods in Italy and in the world and many choose it as street food, take away and also at the restaurant.
The Ape Pizzeria is a vehicle that stands out: it combines Made in Italy style, Italian design and a unique versatility. Equipped with an oven for preparing pizza, it creates a special combination between two Italian icons in the world, Ape Piaggio and pizza.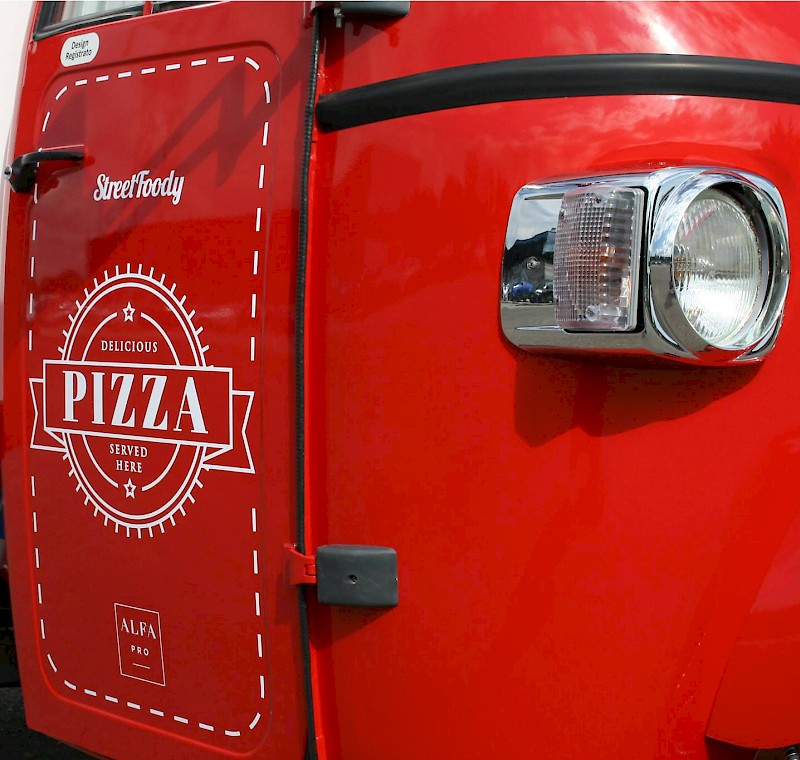 The Ape Pizza not only allows you to add something extra to your business with a pizza vehicle, but it is also suitable for show cooking and demonstrations.
Ape Pizza StreetFoody
The Ape Pizza StreetFoody is a very versatile and light vehicle. The Ape pizza has a structure with rigid covers that can be opened on three sides, able to guarantee a large area of ​​comfort and protection for operators and customers.
Each Ape Pizza is equipped with a professional wood-fire oven.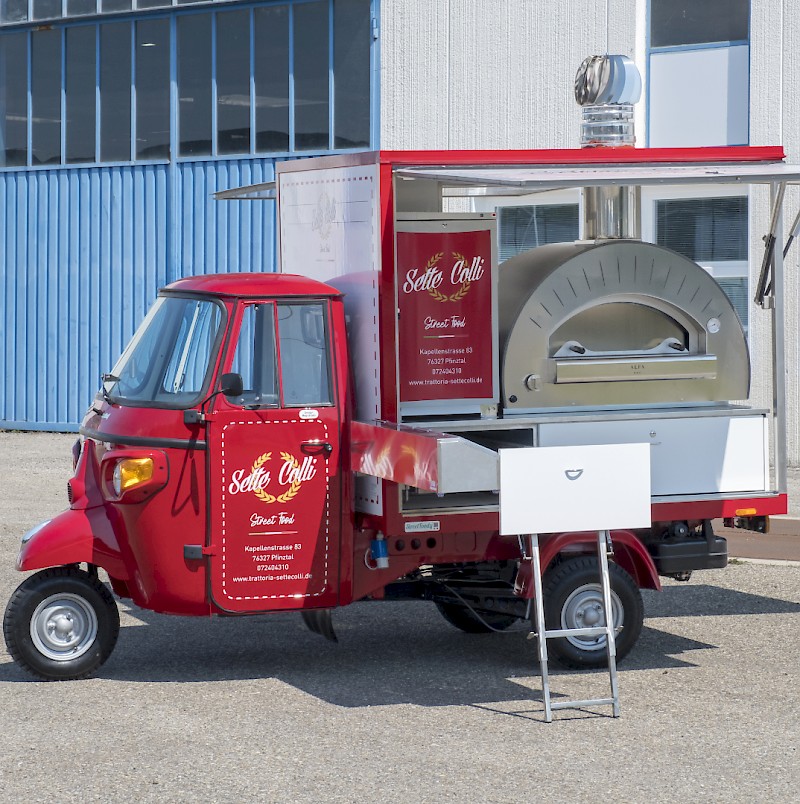 There is also a lot of work space on the Ape Pizza: a removable side table for preparing pizzas complete with trays for toppings, compartments for pizza balls, plus a wood compartment.
In addition, the Ape Pizza, like all our other vehicles, boasts a certified electrical system with external connection socket and LED lights, has all the certifications of the installed systems, meets the current health regulations and is tested for special use.
The food truck pizza
In our range there is also space for the food truck pizza: a larger and more spacious vehicle than the Ape Pizza, but always equipped with a pizza oven and everything you need to prepare pizzas on wheels.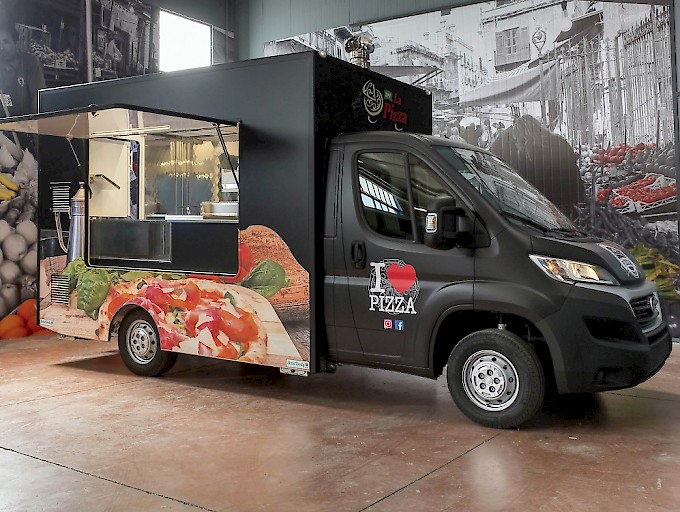 Up to three operators can work on the food truck pizza: for this reason the food truck pizza is ideal for those who want a real pizzeria on wheels!
Even on the food truck pizza, all systems are certified, is in line with current health legislation and is tested for special use.
To find out more about the Ape pizza, contact us at info@streetfoody.it or at 055 919431!